---
A classic never dies. Revitalize your game library with the spirit of classics past! Get titles like Torment: Tides of Numenera, Age of Wonders III, and Wasteland 2 – some direct sequels, some spiritual successors, but all awesome.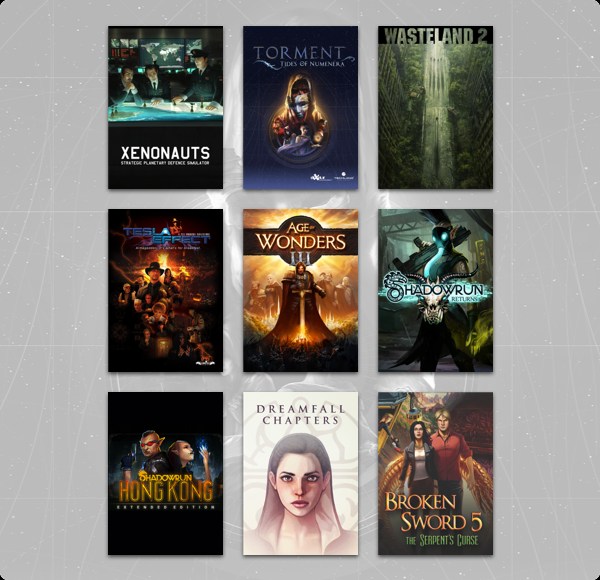 Pay what you want. Normally, the total cost for these games is as much as $234. At Humble Bundle, though, you choose the price!
TIER 1: Pay $1 or more to get Broken Sword 5 – The Serpent's Curse, Shadowrun Returns, Tesla Effect: A Tex Murphy Adventure and Shadowrun: Dragonfall – Director's Cut
TIER 2: Beat the average price and also get Shadowrun: Hong Kong – Extended Edition, Wasteland 2, Age of Wonders III and Xenonauts
TIER 3: The top tier costs $15 and it includes all the games from the first two tiers, plus Torment: Tides of Numenera,  Dreamfall Chapters: The Final Cut Edition and $2 Humble store wallet for Monthly subscribers
Buy The Humble Classics Return Bundle here 
---
In other Humble news, if you subscribe to next months Humble Monthly Bundle for March 2018, you'll get DARK SOULS™ III + Ashes of Ariandel™ DLC as early unlocks right away, and the rest of the mystery games once the bundle is revealed.
(Customers in regions that DARK SOULS III + DLC is unavailable will receive Civilization: Beyond Earth – The Collection)