---
The Humble Double Fine 20th Anniversary Bundle just launched on Thursday, July 30th and will be live through Thursday, August 13th.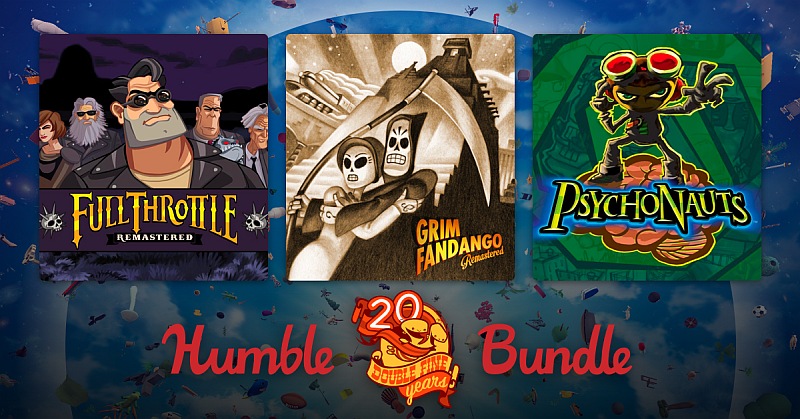 A celebratory bundle like this one has got to be Double Fine.
We're toasting to 20 years of Double Fine! There's two decades of games packed into this bundle including RAD, Psychonauts, Everything, and more! Plus, your purchase will support SpecialEffect, Girls Make Games, and a charity of your choice!
Choose one of 3 tiers; the more you pay, the more Steam keys you get:
TIER 1: Pay $1 or more to get:
TIER 2: Beat the average price to also receive:
TIER 3: The final tier costing $9 gets you all the games in the first 2 tiers plus:
You can buy The Humble Double Fine 20th Anniversary Bundle here
BONUS: Get a free month of Humble Choice Premium when you purchase the highest tier of this bundle! (only if you're new to Choice/Monthly) + tons of game soundtracks
All games are delivered as Steam keys. Normally, the total cost for the games in this bundle is as much as $303