---
The Humble Holiday in Space Bundle just launched on Thursday, December 24 and will be live through Thursday, January 7, 2021.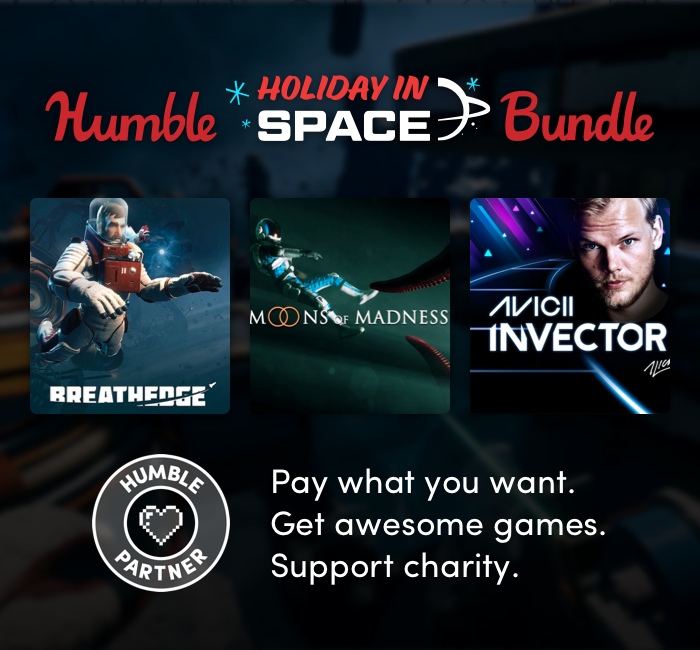 Get games like Breathedge, Moons of Madness, and Avicii Invector. Plus, your purchase helps support Stack Up and a Charity of Your Choice!
Choose one of 4 tiers; the more you pay, the more Steam keys you get:
TIER 1: Pay $1 or more to get Tacoma and Space Run
TIER 2: Beat the average price to also receive Rover Mechanic Simulator, Siege of Centauri and Deep Sky Derelicts
TIER 3: Pay even more to also receive AVICII Invector
TIER 4: The final tier gets you all the games in the first 2 tiers plus Breathedge and Moons of Madness
You can buy The Humble Holiday in Space Bundle here
All games are delivered as Steam keys. Normally, the total cost for the games in this bundle is as much as $130.