---
The Humble RPG Book Bundle: Pathfinder Comics Cache by Paizo & Dynamite just launched on Wednesday, November 20 and will be live through Wednesday, December 11.
Read. Play. Repeat. Humble Bundle has teamed up with Dynamite Entertainment and Paizo Inc. to bring you a bundle filled with tabletop RPG books and comics!
Prepare your character with the Pathfinder RPG Advanced Player's Guide and Pathfinder RPG Advanced Class Guide then brave the traps and perils of Crypt of the Everflame Adventure. When it's time for a break from the campaign, read a few comics like Pathfinder: Worldscape #1, Pathfinder: Goblins! #5 (of 5), and Pathfinder Special #1: Digital Exclusive Edition 2013 One-Shot.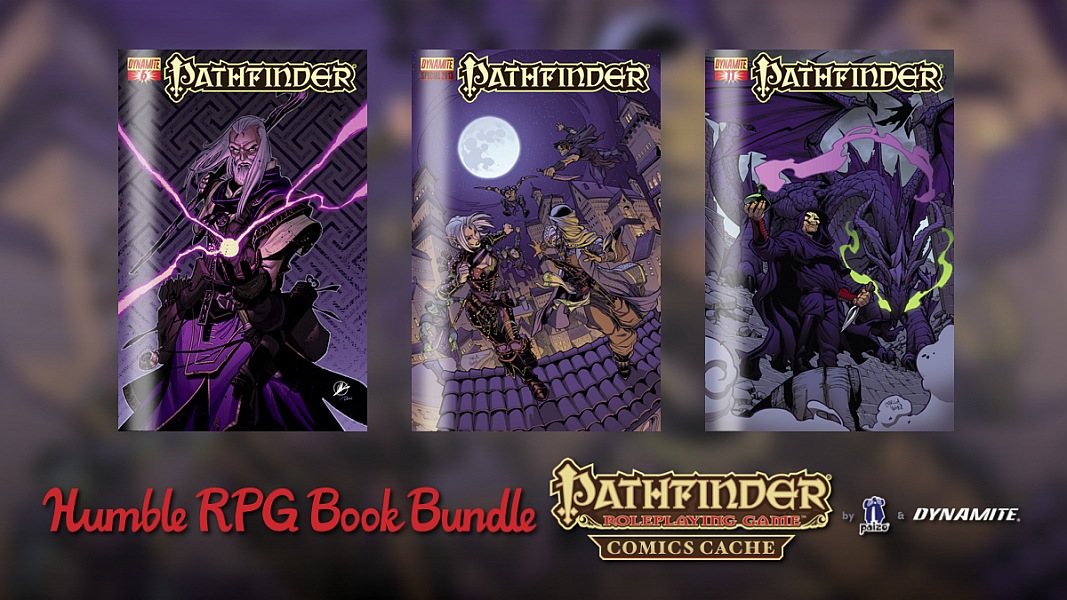 Pay $1 or more. All together, these comic strips would cost over $276. At Humble Bundle, though, you name your price of $1 or more and increase your contribution to upgrade your bundle!
If you like reading comic books and playing RPGs, check out the The Humble RPG Book Bundle: Pathfinder Comics here
Read them anywhere. The ebooks in this bundle are available in PDF, MOBI, and ePub formats, so they work on your computer, e-readers, iPads, cell phones, and a wide array of mobile devices!