---
The Humble Software Bundle: Best of Stardock 2020 just launched on Wednesday, March 18 and will be live through Wednesday, April 8.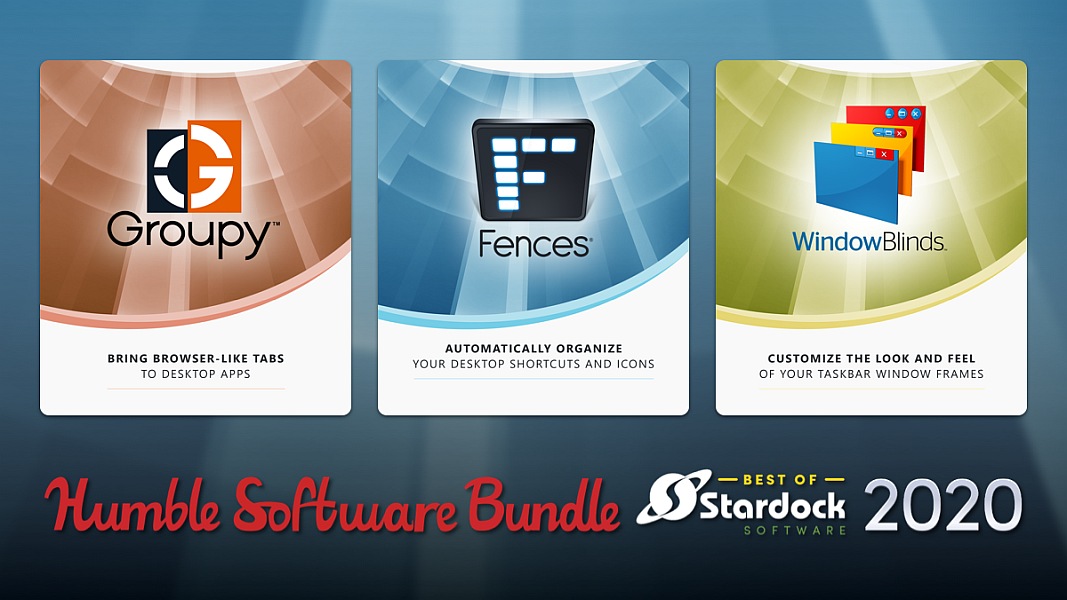 Cutting edge software for a better PC experience.
Humble Bundle has teamed up with Stardock for a bundle featuring the best of the best software! Get software like Fences, Start10, Groupy, DeskScapes, WindowBlinds, and more. Plus, your purchase will support Girls, Inc; Girls Who Code; and a charity of your choice!
Pay $1 or more. Normally, the total cost for the software in this bundle is as much as $459. Here at Humble Bundle, you choose the price and increase your contribution to upgrade your bundle! This bundle has a minimum $1 purchase.
IGB is Humble Partner, which means that a very small percentage of potential bundle sales will also go to us and help us pay the bills – and will cost you nothing. If you don't want us to get a portion of the sale, you can always opt out or remove us using the slider on the Humble Bundle page.