Make sure to use the voucher code 25PERC-AWESME-INDIES for extra 25% off!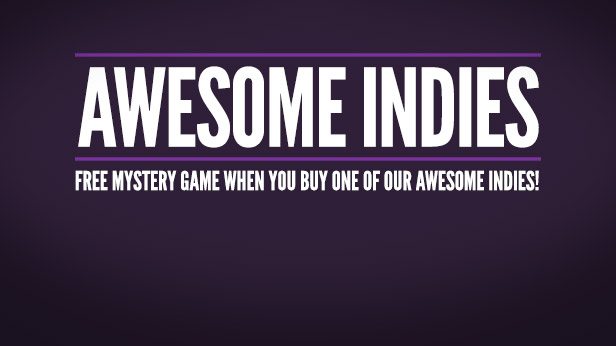 Buy any of the following Awesome Indies and get a random free game from GreenManGaming:
Eternal Step
Missing: An Interactive Thriller
WRC 5
Steredenn
Luna Sky
Sayonara UmiharaKawase
Black & White Bushido
ChargeShot
Reign of Bullets
Stairs
Reverse Crawl
and more… to check out the complete list of games on sale and your local prices, check out Green Man Gaming (and don't forget the voucher code 25PERC-AWESME-INDIES)
For other titles on GMG, you can use the 20% off voucher 20PERC-HARVST-SAVING
Hint: You can still get Bioshock Infinite for $1 then get it back in store credit. This offer is live until Friday!