Did you know Crusader Kings II is available for free on GOG? Download it today and keep it forever! Plus, you can get also get 2 DLC packs for FREE! Check it out: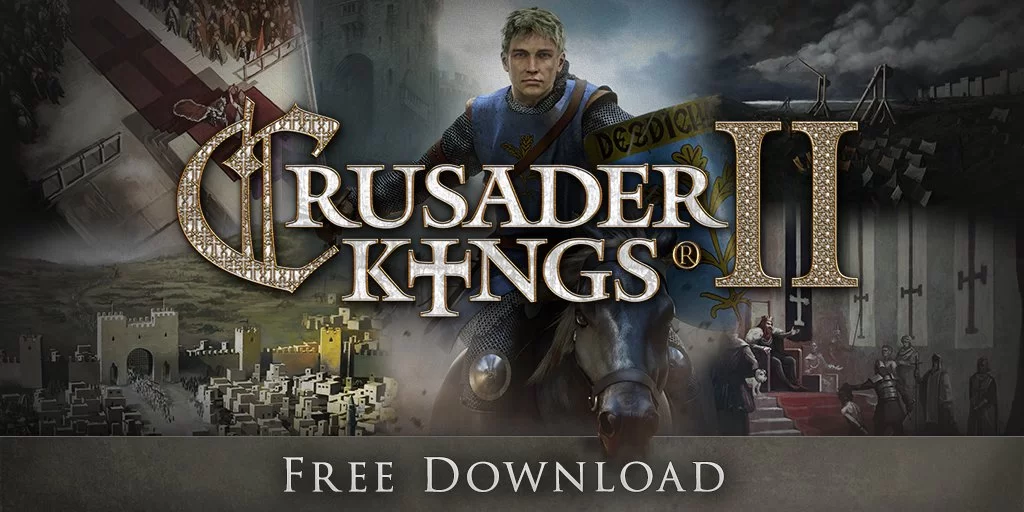 ABOUT THE GAME:
Crusader Kings II explores one of the defining periods in world history in an experience crafted by the masters of Grand Strategy. Medieval Europe is brought to life in this epic game of knights, schemes, and thrones…
Key features:
Start a game at any point between 1066 and 1337 and play until 1453
Pick a Christian lord and make sure his dynasty survives as you play a succession of his descendants through the ages
Gain Prestige for every successive character you play, furthering the glory of your Dynasty
Expand your feudal domain – and keep it from falling apart
Unravel the plots of your courtiers and vassals, each with their own opinions and agendas
Take up the Cross and fight the Moor, the Heathen and the Heretic.
Defend against the onslaught of the Mongol Horde
Struggle with the Pope for control of the bishops
Relive the Middle Ages with up to 32 other players in a competitive multiplayer mode
FIRST YOU'LL NEED TO GET CRUSADERS KINGS 2 FOR FREE:
Just open GOG and add the game to your cart and checkout. Simple as that. Once you add the game, it's yours to keep, and play, forever!
HOW TO GET CRUSADER KINGS 2 DLC FOR FREE:
Crusader Kings II: Songs of Yuletide is available here for free. Just add it to your account.
You can also do the same with the second free DLC, South Indian Portraits 5 Year Anniversary Gift. 
---
Want more free PC games? Follow us on Twitter, Facebook or Steam to get a notification of future free game giveaways