For the next 24 hours Epic Games is giving away free copies of a classic WW2 Sci Fi first-person shooter, Wolfenstein: The New Order. Once you add the game to your account, it's yours to keep forever.
Tune in every day for a new free game! Missed this game? Check out what's free at the moment in our "free games" category!
This Christmas season we can expect 15 free games to be given away daily at Epic Game Store, starting from December 15th.
Here's the list of all the daily free games we'll get thanks to Epic Games:
Day 1 (Dec 15th) – Bloons TD 6
Day 2 (Dec 16th) – Horizon Chase Turbo
Day 3 (Dec 17th) – Costume Quest 2
Day 4 (Dec 18th) – Sable
Day 5 (Dec 19th) – Them's Fightin' Herds
Day 6 (Dec 20th) – Wolfenstein: The New Order
Day 7 (Dec 21st) – ???
Follow us on Twitter, Facebook or Steam to get a reminder when each new free game giveaway launches!
---
ABOUT THE TODAY'S FREE GAME:
Wolfenstein®: The New Order reignites the series that created the first-person shooter genre. Developed by MachineGames, a studio comprised of a seasoned group of developers recognized for their work creating story-driven games, Wolfenstein offers a deep game narrative packed with action, adventure and first-person combat.
Intense, cinematic and rendered in stunning detail with id® Software's id Tech® engine, Wolfenstein sends players across Europe on a personal mission to bring down the Nazi war machine. With the help of a small group of resistance fighters, infiltrate their most heavily guarded facilities, battle high-tech Nazi legions, and take control of super-weapons that have conquered the earth – and beyond.
Wolfenstein: The New Order usually costs $19.99 but will be available for free at Epic Games Store until December 21st 2022, 5 PM UTC. 
HOW TO GET THIS PC GAME FOR FREE:
Just head over to Epic Games Store or navigate to the game in the Epic launcher before December 21st 2022, add the game to your cart and checkout. Simple as that. After that, the game is yours to keep, and play, forever.
Make sure to come back tomorrow for the next Epic Games Store freebie!
Check out our weekly update for more free games: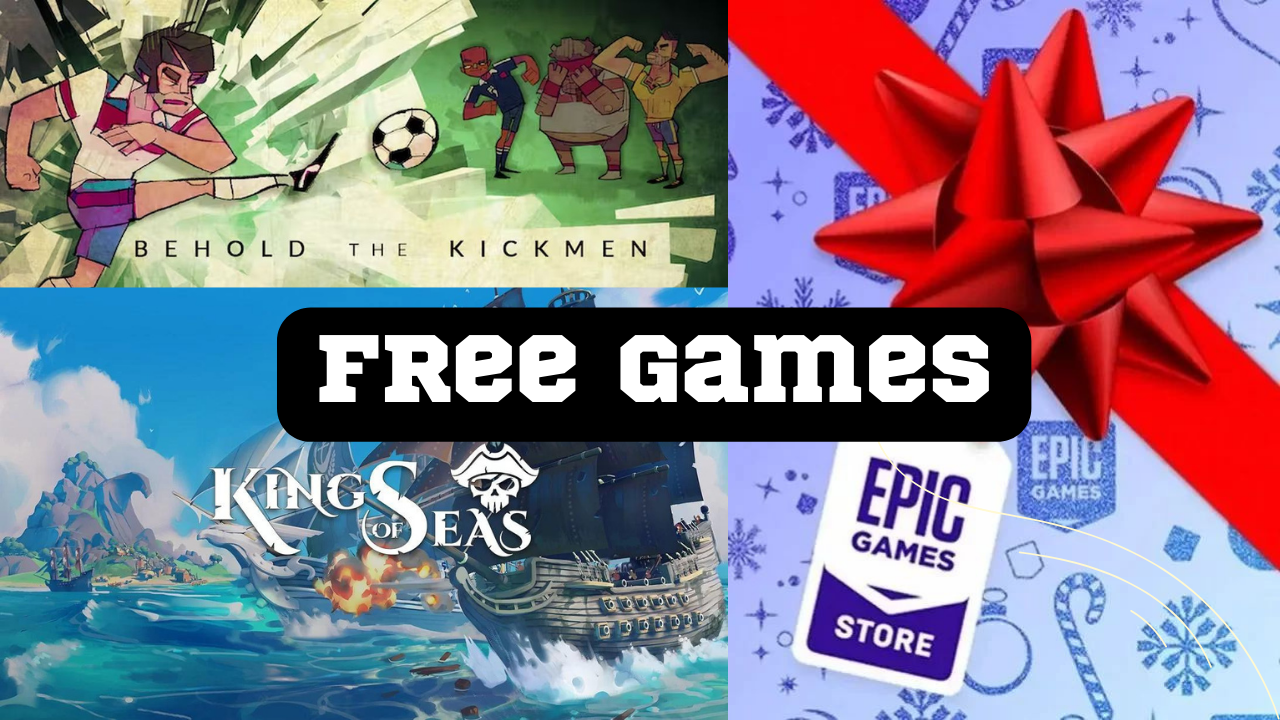 ---
Want more free PC games? Follow us on Twitter, Facebook or Steam to get a notification of future free game giveaways