For the next 24 hours Epic Games is giving away free copies of Shenmue 3, a 2019 action-adventure game. Once you add the game to your account, it's yours to keep forever.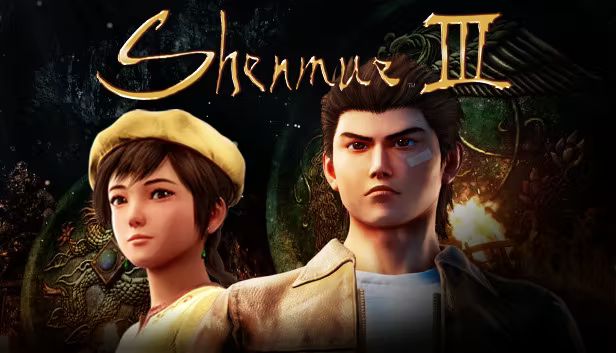 Epic has announced that they will keep the daily free game giveaway throughout 2021, from December 16th to the end of the year – follow us on Twitter, Facebook or Steam to get a reminder when each new free game giveaway launches!
---
ABOUT THE GAME:
The brainchild of award-winning game director, Yu Suzuki, Shenmue is commonly known as one of the most ambitious game projects in history, which captured the imagination of players from around the world. Shenmue established the open-world format for action RPG games. An awe-inspiring world with an immersive story, featuring cinematic sequences, a realistic fighting system, and entertaining mini-games, Shenmue garnered acclaim and adoration all over the world.
Play as Ryo Hazuki, an 18-year-old Japanese martial artist hellbent on avenging his father's death. In this third installment of the epic Shenmue series, Ryo seeks to solve the mystery behind the Phoenix Mirror, an artifact sought after by his father's killer. His journey takes him to an immersive representation of rural China, brimming with activity and surrounded by beautiful landscapes. Ryo's adventure leads him to towns and mountain villages where he can further his training, try his hand at gambling, play arcade games, and work part-time jobs while investigating those who know truth behind the Phoenix Mirror.
Shenmue 3 has score of a score of 69 on Metacritic, it usually costs $29.99 but will be available for free at Epic Games Store until December 17th 2021, 5 PM UTC. 
Read on to see how to get this free PC game:
HOW TO GET THE SHENMUE 3 FOR FREE:
Just head over to Epic Games Store or navigate to the game in the Epic launcher before December 17th 2021, add the game to your cart and checkout. Simple as that. After that, the game is yours to keep, and play, forever.
Make sure to check in tomorrow for the next Epic Games Store freebies!
---
Want more free PC games? Follow us on Twitter, Facebook or Steam to get a notification of future free game giveaways