---
Fanatical Build Your Own Paradox Interactive Bundle just launched with an impressive selection of Steam games. All games in this bundle (16 of them to choose from) are delivered as separate Steam keys.
Choose any 3, 4, or 5 games to add of your bundle! Get any 3 games for $9.99, 4 games for $12.99, or 5 Steam games for $14.99. That's a good way to get some quality Steam games for cheap and fill your library a bit!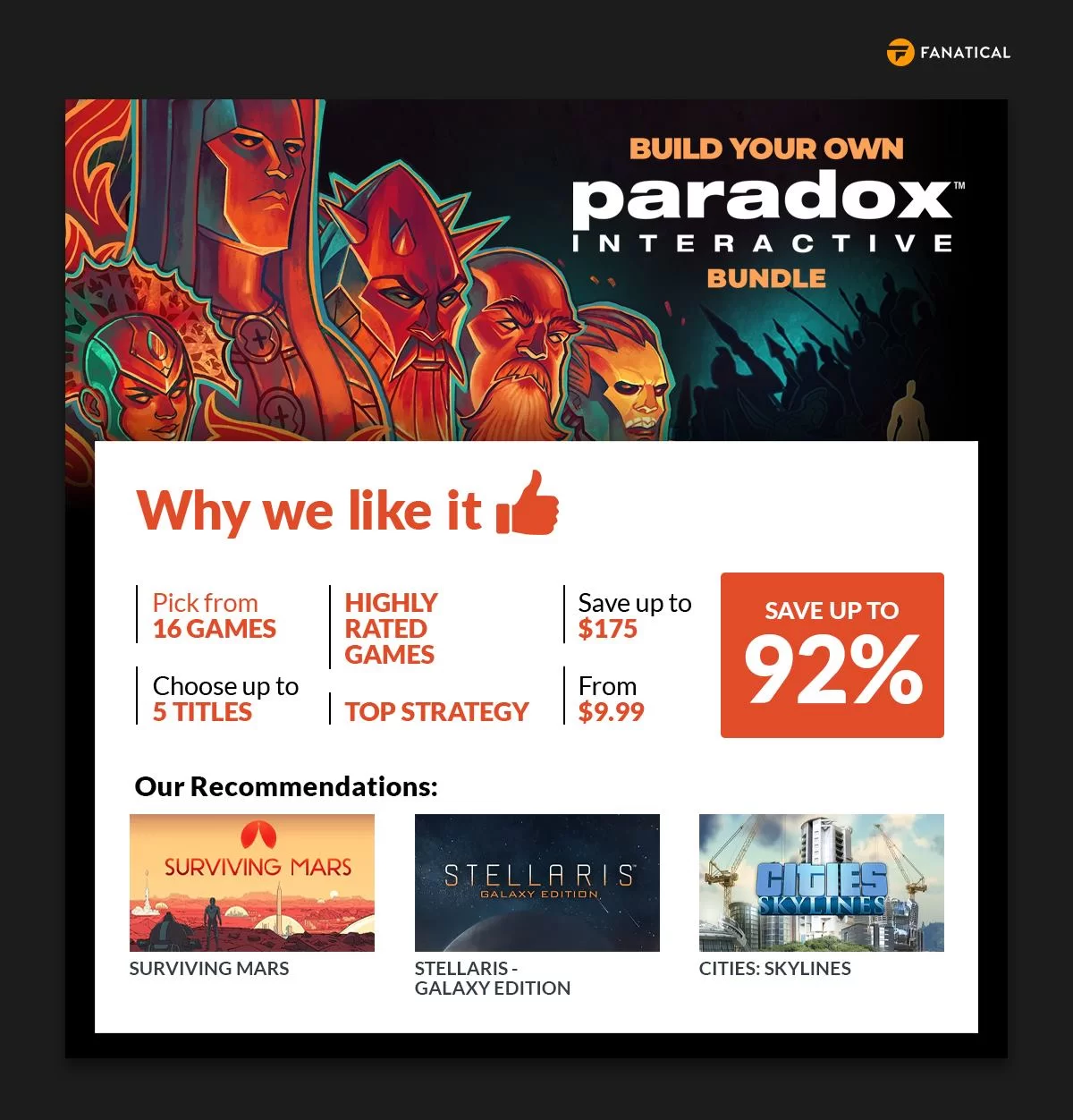 With 16 fantastic Steam PC games to choose from, you'll embark on grand RPG adventures, build unique environments where life can thrive, engage in epic warfare and so much more with this selection from Paradox Interactive.
Choose 3, 4 or 5 games out of the following:
and more games to choose from
All games come as redeemable Steam keys, directly supplied by the publishers to Fanatical. This bundle is available until April 12th 2021.