---
Take your Steam Library to anime-zing new levels with the Fanatical Idea Factory Bundle. With up to eight games to choose from, you'll experience some of the best anime games around from the legendary publisher and developer of over 140 titles!
This bundle is one of many available during the 2020 Fanatical Bundle Blast.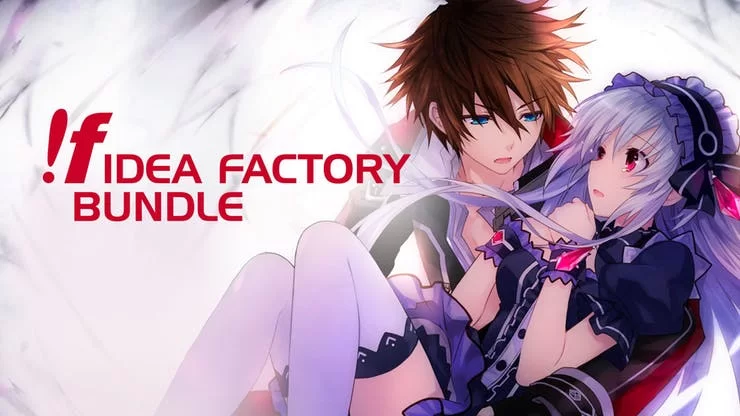 Choose Tier One and you'll get three Idea Factory games. Enjoy oodles of madcap humor mixed with action-packed JRPG gameplay in Fairy Fencer F; collect and train over 100 monster girls that come to life in strategic, card-based battles with Monster Monpiece; and recruit a five-monster-strong party capable of saving the world in dungeon RPG Moero Chronicle.
Opt for Tier Two and you'll receive Tier One's line-up along with three additional Steam games. Harness the power of a god-like weapon and decide the fate of the deity in 'Very Positive' Steam rated Fairy Fencer F Advent Dark Force; lead your loveable moe army into SRPG battle and fight off hordes of enemies in Hyperdevotion Noire: Goddess Black Heart (Neptunia); and fight a colossal new evil to reclaim your Goddess title in 'Overwhelmingly Positive' Steam rated JRPG Megadimension Neptunia VII!
If you choose Tier Three, you'll get all of the awesome games above plus an extra two games. produce an heir who can put an end to the Archdemon once and for all with the Record of Agarest War Mariage Deluxe Bundle; including the base game and deluxe DLC pack; and perform crazy combos in this hack 'n' slash action against creepy zombie invaders in MegaTagmension Blanc Deluxe Edition, which includes the 'Very Positive' rated base game and deluxe DLC.