Battlefield Hardline Criminal Activity DLC is now free!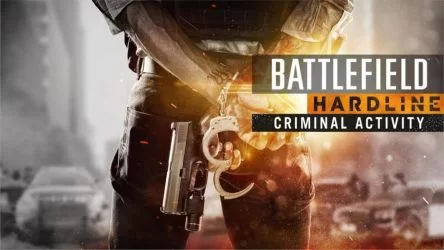 It's Hunt and Be Hunted
You've always wanted to be a bounty hunter. Here's your chance. With the new Criminal Activity Expansion Pack, team battles require new strategies. And that's just the beginning. There are also four fast-paced new maps, littered with small-time robberies and stick-ups. But what's a Battlefield Hardline Expansion without the firepower? Crank up the chaos with four weapons, two weapon attachments, one gadget, two rides, and six masks.
Game Features:
Take out enemies in the new Bounty Hunter mode. It takes more than guts to get the goods. You'll need to work as a team, employing strategies to lure and ambush your rivals. And though the task is a dangerous one, the reward is definitely worth the risk. Drop an enemy to collect a coin. Nab enough and your squad wins.
Room to roam. With four new maps, there's a ton more territory to explore and dominate. Get crazy in Backwoods, Code Blue, The Beat, and Black Friday.
More weapons, gadgets, and masks. The Criminal Activity Expansion Pack also includes four new weapons, new attachments, two new rides, and new masks with boosts. Because you'll need all the help you can get.
Grab it for FREE at Origin (Free account and Battlefield Hardline required to play)