---
Epic Games is giving away FREE copies of Dungeons 3, a dungeon manager with very positive reviews starting November 5th and lasting until Thursday, November 12th 2020.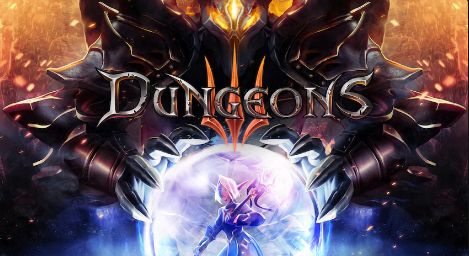 Epic has announced that they will keep the weekly free game giveaway throughout 2020 – make sure to follow us on Twitter, Facebook or Steam to get a reminder when each new free game giveaway launches!
ABOUT THIS WEEKS FREE GAME AT EPIC GAMES STORE:
Unleash your dark side by creating a unique underground dungeon from a huge array of rooms, traps and structures. Raise the most terrifying army the world has ever seen, by choosing from despicable creatures such as orcs, succubae, zombies and much, much more. Then, once you have built your forces, emerge from the darkness and guide your army to the light of the overworld, where you will corrupt the land and dispatch anything even vaguely heroic, cute or unicorn-shaped. And in a first for the Dungeons series, experience randomly generated levels, so that no two sessions are alike – never-ending fun for any evil conqueror!
"Dungeon Keeper meets Warcraft"
Rock, Paper, Shotgun
"Easily the most polished and refined Dungeons game to date and Evily as good as the game that started the genre 20 years ago."
8.9 – Hooked Gamers
"Dungeons 3 is plain, straight, addictive fun from start to finish"
8.5 – Gamewatcher
Dungeons 3 has Very Positive user reviews and it usually costs $29.99 but will be available for free at Epic Games Store until November 12th 2020. Get it for free at this link.
FOLLOW THESE STEPS TO GET DUNGEONS 3 FOR FREE:
Head over to Epic Games Store or navigate to the game in their launcher before November 12th 2020, add the game to your cart and checkout. Simple as that. After that, the game is yours to keep, and play, forever.
Make sure to check in next Thursday for the next Epic Games Store free game!
---
Want more free PC games? Follow us on Twitter, Facebook or Steam to get a notification of future free game giveaways
To see what other free games we wrote about, check out the Freebies category