One more chance to grab this game for free – Leisure Suit Larry – Magna Cum Laude Uncut and Uncensored, another game in Al Lowe's Leisure Suit Larry series.
Get FREE DRM-free downloads of Larry for a limited time in the IndieGala Store and keep it forever.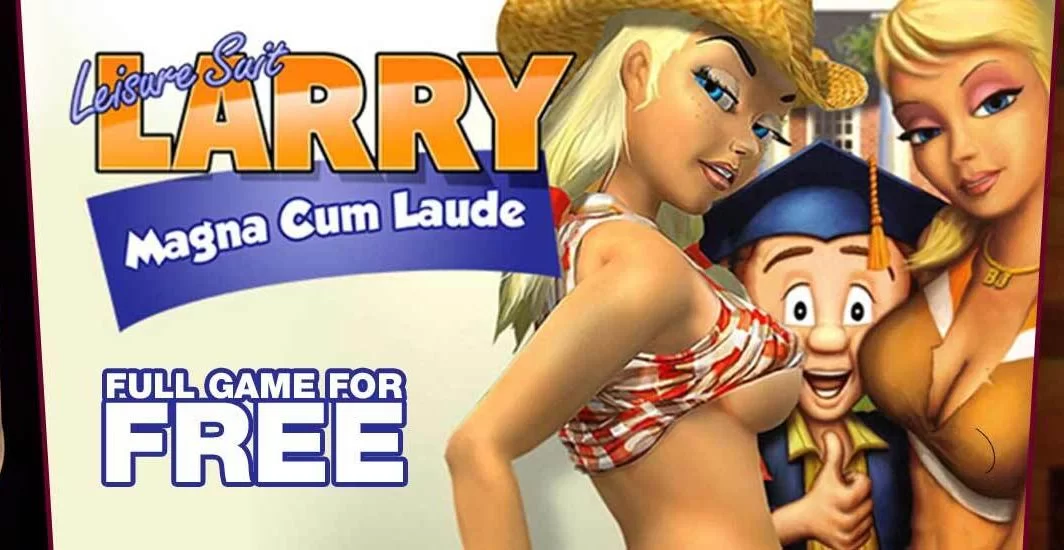 ABOUT THE GAME:
With gorgeous co-eds everywhere, college dweeb Larry Lovage is chasing around more than his diploma. He's trying to live up to the legend of his uncle, Larry Laffer, everyone's favourite polyester playboy. Larry Lovage is a typical college student. He lives in a dorm, has a crush on his biology professor, and goes to bars with his buddies. But when a TV dating show comes to campus, Larry gets a chance for national sexposure. If he can show that he can make any girl on campus swoon, he will become a campus legend.
Follow Larry's hilarious exploits and misadventures in the wackiest college story ever. Updated with 3D graphics, engaging real-time conversations, and a fully realized college campus, Larry is back to give gamers some lovin'. Remember, it's not about who you impress, but who you get to undress!
– Explore 25 different locations including college campus and adjoining parts of town.
– Create custom conversations in real time as you speak with any character in the game – be funny or fresh if you like.
– Over 12 types of mini-games, including Quarters, Tapper, Trampoline, Whack-a-mole, and more.
Leisure Suit Larry – Magna Cum Laude Uncut and Uncensored has Mostly Positive user reviews and it usually costs $5.99. Get it free at IndieGala store and keep it forever.
HOW TO GET THIS GAME FOR FREE:
Just head over to IndieGala Store and select "add to your library". Note that you must be logged in to do this. After you add it to your library you can download it from this page.
This is a DRM-free copy, which means you can download it, back it up and keep it forever without needing any clients such as Steam or Epic Games Store.
However, you can download the optional IndieGala launcher to have a quicker access to your library.
Game downloads are available for Window PC.
---
Want more free PC games? Follow us on Twitter, Facebook or Steam to get a notification of future free game giveaways
To see what other free games we wrote about, check out the Freebies category.