---
For the next 48 hours GOG is giving away free copies of Teleglitch: Die More Edition, a roguelike top-down shooter with retro pixel graphics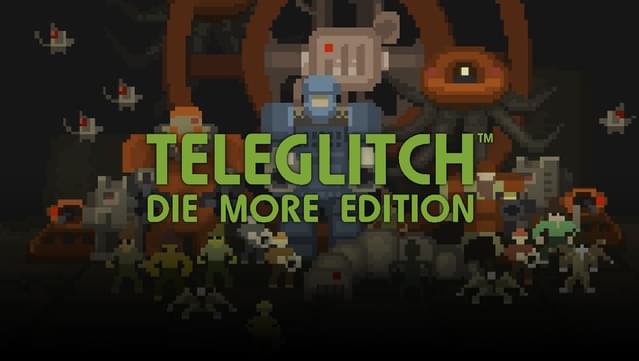 ABOUT THIS FREE GAME:
This game includes Teleglitch: Die More Edition and Teleglitch: Guns and Tunes DLC
Teleglitch: Die More Edition is a roguelike top-down shooter with retro pixel graphics. Featuring procedurally generated maps that change with each play through, you will never experience the same facility twice. Clutch your gun, walk down the dark corridors and enter each new room hoping those last few rounds of ammunition will be enough. Feel the anxiety, the paranoia and the sheer terror of Teleglitch.
Key Features
Over 20 types of enemies to combat
More than 40 types of weapons and items
10 levels that radically change their structure every time you play
10+ hours of play time (it gets harder the further you get)
Detailed database with full dossiers of each monster
Scavenge random equipment to craft new and deadly gear like The Can Gun (empty can + nails + explosives)
A sinister narrative filled with greedy military corporations covert experiments
The risk of permanent death creates an atmosphere of fear and dread
Teleglitch: Die More Edition has score of 9/10, it usually costs $12.99 but will be available for free at GOG until 15th November 2020, 3 PM UTC. Get it for free at this link.
HOW TO GET THIS FREE GAME ON GOG:
To get a DRM-free version on GOG, head over here, click on the giveaway banner and add it to you GOG account. This giveaway is available for 2 days. If you add the game to your account in that period, it will remain yours forever. Enjoy playing!
This giveaway is available until 15th November 2020, 3 PM UTC.
Follow us on Twitter, Facebook or Steam to get a notification of future free game giveaways