Star Wars Jedi Knight Collection is the definitive package of Star Wars Jedi Knight games, containing all the games in the series whose development spans a decade. Praised by both the media and the gamers for their consistent high quality, engrossing gameplay and superb production values, Jedi Knight games remain the cult classics that has thrown open the portal to the galaxy far, far away for a whole generation of Star Wars fans.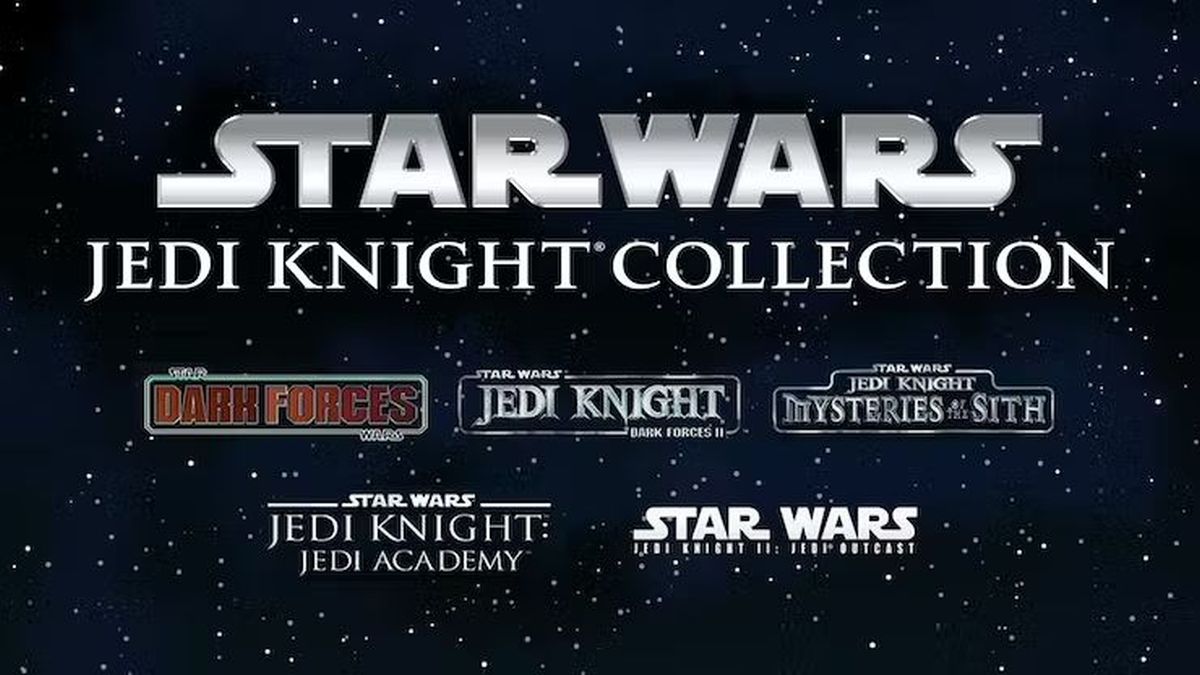 Star Wars Jedi Knight Collection includes:
Star Wars : Dark Forces – Behind a veil of secrecy the evil Empire is creating a doomsday army one that, if finished, will become the final cog in the Empire's arsenal of terror and domination.Your Mission? Join the Rebel Alliance's covert operations division, infiltrate the Empire, then battle every man and machine the Imperial Forces can muster. Search a vast galaxy for clues, attack enemy bases-all in a desperate attempt to stop the activation of this fearsome new weapon.
Star Wars Jedi Knight : Dark Forces II – As Kyle Katarn, you must acquire the lightsaber and learn the ways of the Force to become a Jedi Knight. Confront old foes… Greedo, Boosk, stormtroopers. And new enemies… seven dark Jedi who plan to harness the power of an ancient burial ground for unsurpassed evil.
Star Wars Jedi Knight II : Jedi Outcast –The Legacy of Star Wars Dark Forces™ and Star Wars® Jedi Knight lives on in the intense first-person action of Jedi Outcast.
Star Wars Jedi Knight : Jedi Academy – Take on the role of a new student eager to learn the ways of the Force from Jedi Master Luke Skywalker. Interact with famous Star Wars characters in many classic Star Wars locations as you face the ultimate choice: fight for good and freedom on the light side or follow the path of power and evil to the dark side.
Star Wars Jedi Knight : Mysteries of the Sith – It is five years after Kyle's victory over the seven dark Jedi. Invading Imperial forces advance upon a quiet Rebel outpost, interrupting Kyle's training of a brave new Jedi, Mara Jade.
You can buy Star Wars Jedi Knight Collection here for a limited time
Plus as part of your order, you will be sent a 5% discount coupon to use on your next games bundle from Fanatical.
All 5 games in this bundle come as one key redeemable on Steam.
---
You can also check out all other bundles by Fanatical here or take a look at all other active game bundles right here.