---
From August 26th to September 1st, Ubisoft is giving away the Fields of Elysium, first episode of The Fate of Atlantis DLC, for FREE.
Discover the paradise of Elysium and what sinister secrets are hiding behind its beautiful façade.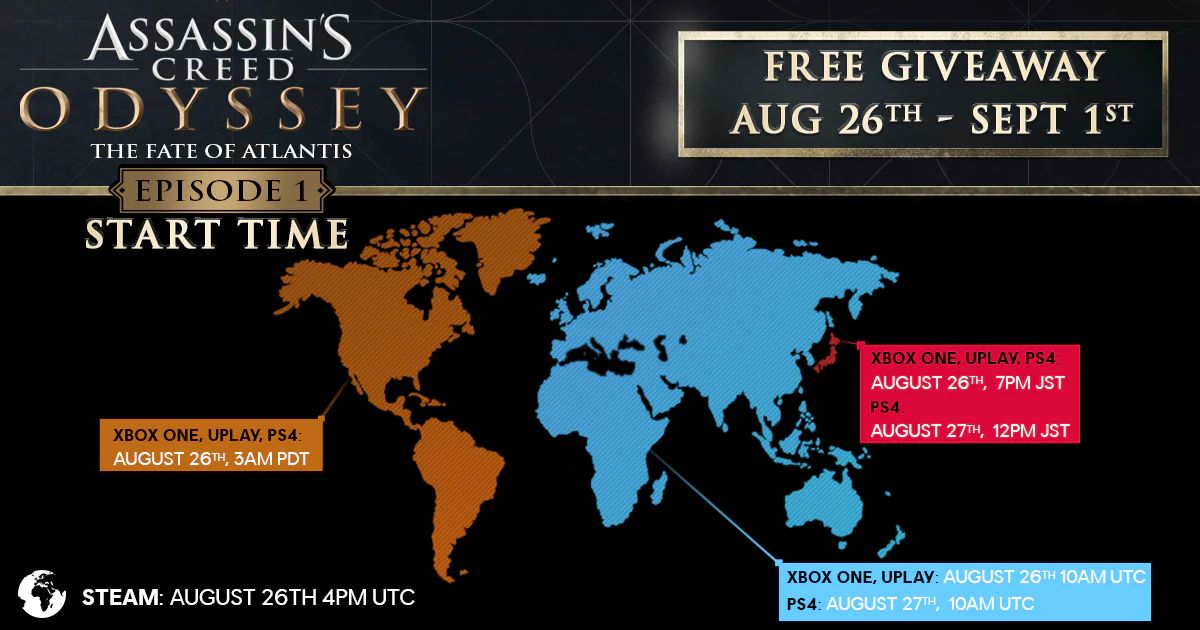 In addition, the Season Pass is 50% off from August 27th until September 1st. The Season Pass includes the full Legacy of the First Blade and Fate of Atlantis story arcs plus Assassin's Creed® III Remastered!
The Assassin's Creed Odyssey base game is required to access season pass content, including the Fields of Elysium episode.
Get it on uPlay here, on Steam here and on Xbox here. PS4 version coming soon.
And yes, you can get the DLC (and keep it) even if you don't have the base game.