---
Another freebie launched – IndieGala is giving away FREE DRM-free copies of a retro indie platformer Rex: Another Island for a few days in the IndieGala Store!
ABOUT THE GAME:
Rex: Another Island is a platforming adventure inspired by the classics.
Featuring:
Open world platforming action, contained in a single huge level.
Many unique areas, each with their own motif, challenges and music.
Zoom between shrines and fast-travel to new areas if you get stuck.
A checkpoint system that you can use to make the game easy or difficult… take your time and explore or zoom past everything to top the speedrun leaderboards.
777 coins to find… collect them all for a secret ending.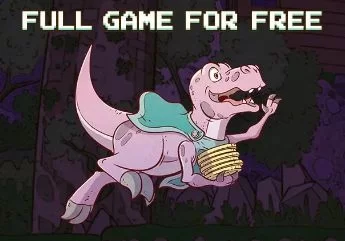 HOW TO GET THIS FREEBIE:
Just head over to IndieGala Store and select "add to your library". Note that you must be logged in to do this. After you add it to your library you can download it from this page.
This is a DRM-free copy, which means you can download it, back it up and keep it forever without needing any clients such as Steam or Epic Games Store.
---
Want more free PC games? Follow us on Twitter, Facebook or Steam to get a notification of future free game giveaways