---
Feeling a little nostalgic? Low on cash? Or you simply just want to replay some of the great classic games you loved all those years ago? Look no further!
Check out 12+ free games you can download right now on GOG – Good Old Games
A classic 1994 point and click adventure featuring over a 100 locations designed by Dave Gibbons. One of our personal favorite point and click adventures of all time.
Lo Wang. The very name strikes fear in fortune cookie-eating Mafia men and small children everywhere. He is the reason most ninja wannabees have sold off their combat sandals to the local pawn shop. Lo Wang is Shadow Warrior. #1 Assassin. #1 Yakuza abuser. #1 Freak fragger. #1 Mutant mutilator. #1 Reason to be scared of the dark.
Flight of the Amazon Queen could be described as Monkey Island meets Indiana Jones – the game puts you in the role of Joe King, a pilot of the titular airplane who finds himself in greater-than-life adventure set in the jungles of Amazon – versus a mad scientist trying to take over the world.
Made by the creators of Broken Sword games, Lure of the Temptress is a short fantasy point and click adventure about a young peasant called Diermot who finds himself fighting against the temptress Selena and her army of Skorls, an orc-like race of warriors.
5. Stargunner
Stargunner was the last game published by the legendary Apogee software, makers of such classics as Duke Nukem, Comander Keen and Wolfenstein 3D, before changing their name to 3D Realms.
6. Teenagent
From the creators of Gorky 17, Teenagent is a classic point and click adventure game about a teenager that unwillingly becomes an agent of a mysterious organization. Kind of bizarre and pretty damn funny.
Treasure Adventure Game is a metroidvania style game where you explore countless islands in search of legendary treasure. It features a bunch of islands to explore, secrets, treasure, upgrades, npc's, sidequests and multiple endings.
8. Tyrian 2000
Tyrian 2000 is a shmup (shoot em up) game, featuring a full story mode, an arcade mode playable in 2 player couch co-op, minigames, timed battle mode and even more modes of utter destruction.
9. Ultima IV: Quest of the Avatar
Ultima IV: Quest of the Avatar is arguably the Ultima game that launched the series into cult status. With a serious story, player choices and an amazing world to explore, Ultima IV deserves to be called one of the best RPG games to date.
10. Worlds of Ultima: The Savage Empire
Based on a modified Ultima VI engine, Worlds of Ultima: The Savage Empire is a story about you – the Avatar (not Aang) who gets transported into a wild and savage land filled with giant ants, monsters, wild tribes and thick jungles.
11. Ultima: Worlds of Adventure 2: Martian Dreams
Just like Worlds of Ultima: The Savage Empire, it's a departure from the standard sword and magic setting. It's a risky move no one would dare to do it in today's gaming world. Just imagine a new Dragon Age game on Mars. Yup. No way. Also, the game features Nikola Tesla, George Washington and Rasputin. On Mars.
12. Eschalon: Book I
Waking up in a strange place with no memory of who you are, you must undertake the difficult and arduous journey of finding out who you really are. The only clue you have is a hastily written note telling you to meet a stranger in the nearest town. Thus begins your first step into the wondrous and dangerous world of Eschalon: Book I.
12. Jill of the Jungle: The Complete Trilogy
She's beautiful. She's brave. She knows her way around a jungle. She is fighting the most difficult battle of her life. And all 3 of her classic games are now free on GOG!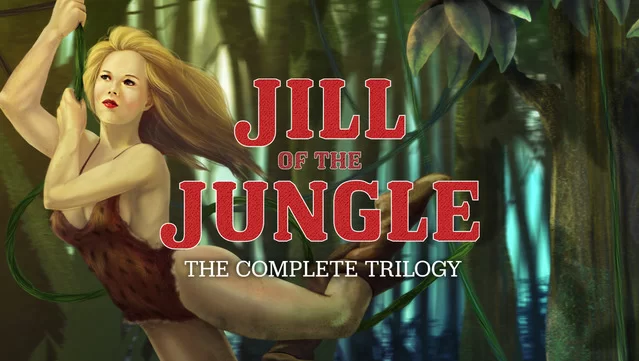 That concludes our list, if we missed anything, please let us know in the comments below and we'll try to add it!