Get that graphic design know-how starting from just $1 to get 2 eBooks! Pay more to support charity and get up to 20 design eBooks worth $695, readable on any book reader, PC, phone or tablet!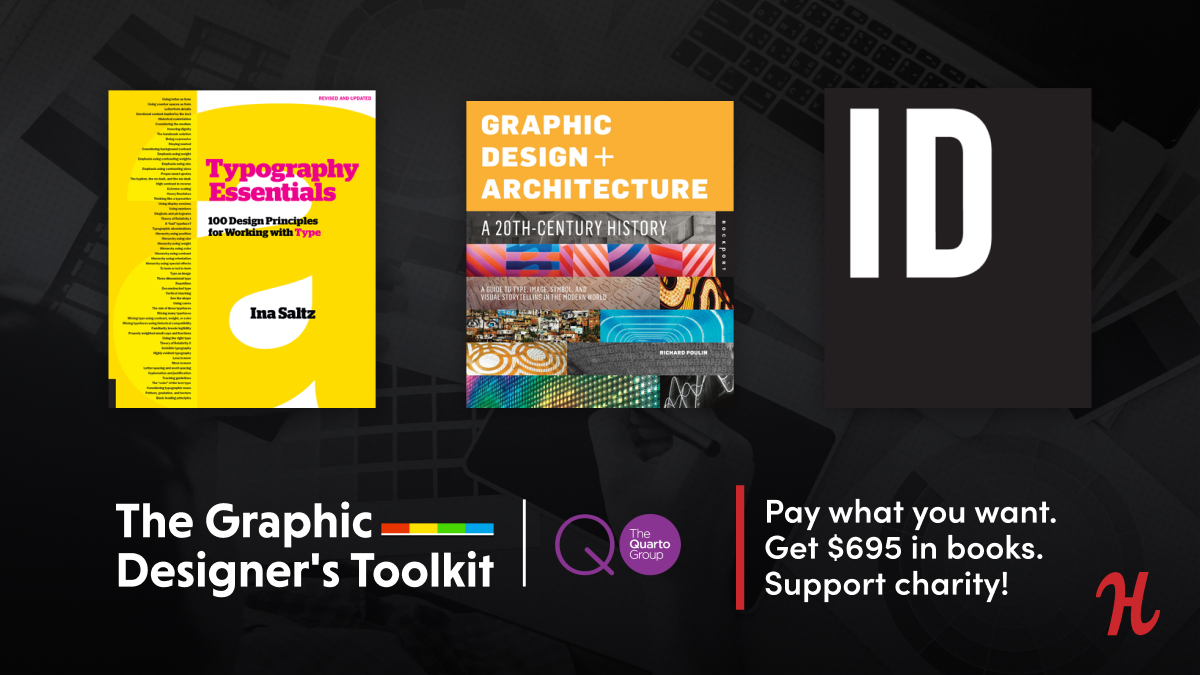 So, this is a bundle full of eBooks? What exactly is in it?
Equip yourself with the graphic design know-how you need with this bundle from Quarto! Whether you're interested in learning the fundamentals or seeking specialized resources, you'll find it in the digital pages of 20 books including Layout Essentials, Typography, Referenced, Identity Designed, and more.
Plus, your purchase helps support The Trevor Project!
The Trevor Project does not endorse nor aid in the selection of the books included in this bundle.
How much do all these ebooks cost?
Pay $1 or more. All together, these books would cost over US$695. At Humble Bundle, though, you name your price of $1 for 2 eBooks or add more to increase your contribution and upgrade your bundle!
Where can I buy it?
Humble Book Bundle: Graphic Designers Toolkit is available at Humble Bundle until July 14th 2022.
On what devices can I read these books?
Read them anywhere. The ebooks in this bundle are available in PDF, MOBI, and ePub formats, so they work on your computer, e-readers, iPads, cell phones, and a wide array of mobile devices!