Pay just $1 to get 4 eBooks about mastering math, learning logic and gaining control of game theory. You can pay more to support charity and get up to 25 eBooks!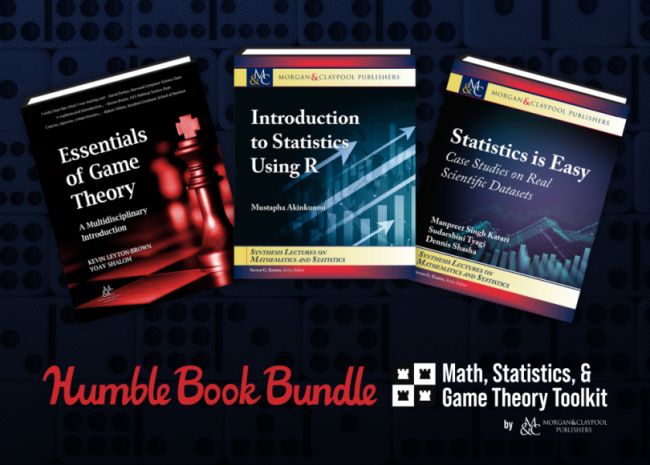 So, this is a bundle full of eBooks? What exactly is in it?
Want to master math, learn logic, and gain control of game theory?
Morgan Claypool has joined Humble in putting together a mammoth collection of books like Introduction to Logic, Third Edition, Introduction to Statistics Using R, and Essentials of Game Theory: A Concise Multidisciplinary Introduction for one sole purpose; to make you a master of mathematics, statistics, and game theory. Ready to get started?
How much do all these ebooks cost?
Pay $1 or more. All together, these books would cost over US$992,80. At Humble Bundle, though, you name your price of $1 for 3 eBooks or add more to increase your contribution and upgrade your bundle!
Where can I buy it?
Humble Book Bundle: Math & Game Theory Toolkit is available at Humble Bundle until Thursday, September 6th 2021.
On what devices can I read these books?
Read them anywhere. The ebooks in this bundle are available in PDF, MOBI, and ePub formats, so they work on your computer, e-readers, iPads, cell phones, and a wide array of mobile devices!