Humble Dream Teams Bundle launched on September 25 at 11:00 am PST and lasts through October 9th, 2021. Pay what you want and support charity!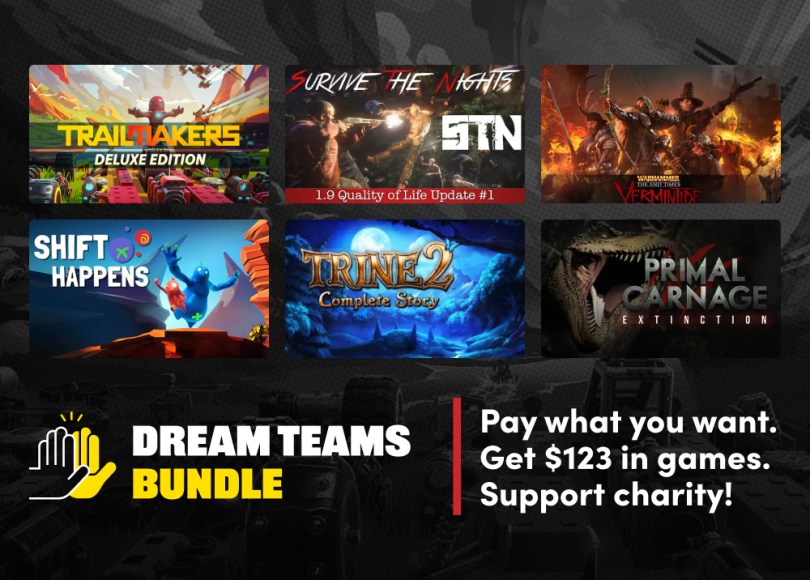 Humble Bundle partnered up with lots of awesome publishers for the newest game bundle!
Get games like Warhammer: End Times – Vermintide Collector's Edition, Trailmakers Deluxe Edition, and Survive the Nights. Plus, your purchase will support a charity of your choice!
Choose one of 3 tiers; the more you pay, the more Steam keys you get:
All games are delivered as Steam keys. Normally, the total cost for the games in this bundle is as much as $104.
Buy Humble Dream Teams Bundle here
DO YOU WANT TO SUPPORT INDIE GAME BUNDLES? We use affiliate links for Humble Bundle posts, so if you like what we do and want to support us, you can click on the "Adjust Donation" button at Humble to fine tune where your money goes.