Get 7 great survival Steam games in this PC game bundle for a total of just $15. Includes Chernobylite: Enhanced Edition, SCUM and more.
EDIT: Now extended until February 18th 2023.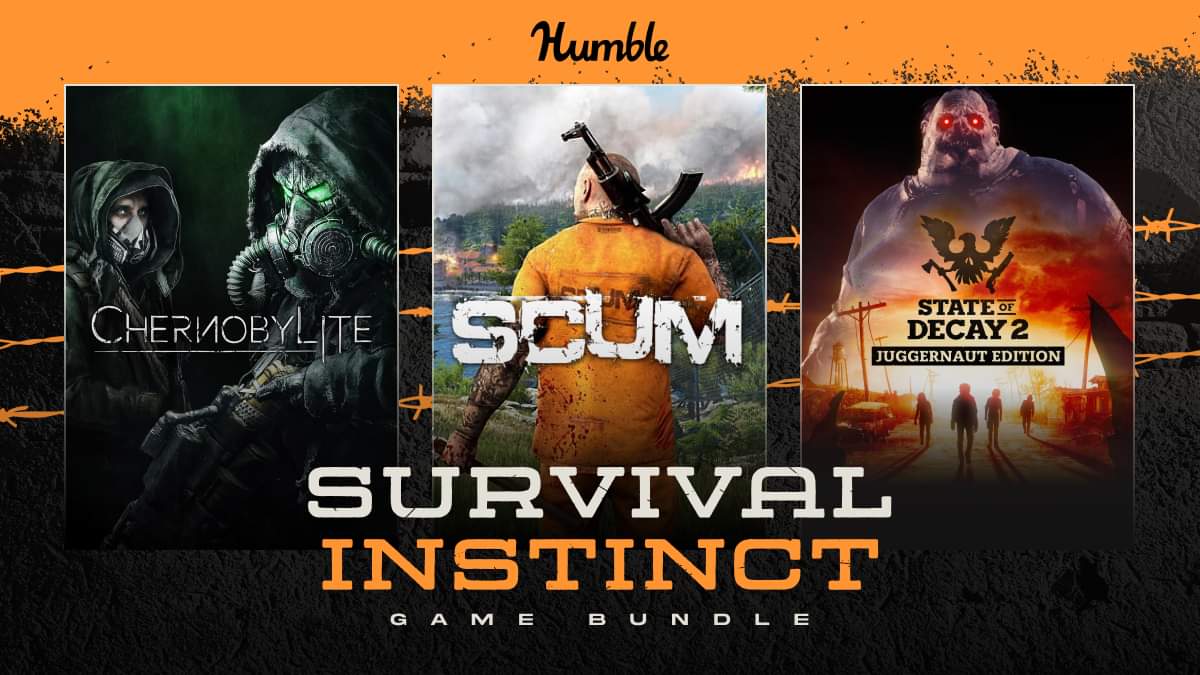 Radioactive wastelands. Island prisons. Zombie uprisings. Prove you've got what it takes to survive it all with this tense and thrilling game bundle!
Scavenge the sci-fi exclusion zone of Chernobylite: Enhanced Edition. Rebuild a sliver of civilization in a world where the undead roam in State of Decay 2: Juggernaut Edition. Hunt and be hunted for a bloodthirsty TV audience in SCUM. Put your survival gaming skills to the ultimate test, and help support One Tree Planted with your purchase.
TIER 1: Pay $15 or more to get all the Steam keys in this game bundle:
All games and DLC are delivered as separate Steam keys. Normally, the total cost for the games in this bundle is as much as $170.
The Humble Game Bundle Survival Instinct is available here