---
Here's the incomplete list of games featured in Humble Monthly Bundle for August 2018:
A Hat in Time (Steam)
The Escapists 2 (Steam)
Conan Exiles (Steam)
more games to be revealed…
---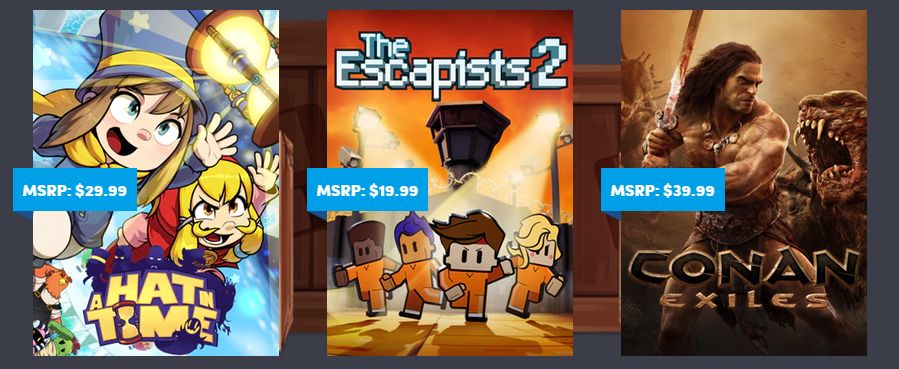 You can buy the Humble Monthly for August 2018 here and immediately get A Hat in Time, The Escapists 2, and Conan Exiles + tons of other Steam games once the full bundle launches early August
---
Warning to all newcomers to Humble Monthly; after the full line-up has been revealed, it will no longer be possible to buy it.
Subscribing to Humble Monthly for at least 1 month also gives you 10% off anything in Humble Store, plus access to Humble Trove, a DRM-free library of all Humble Originals and some indie classics like Limbo, The End is Nigh, Shadowrun Returns, Dustforce DX, Strike Suit ZERO and more
---
If you're already a Humble Monthly subscriber, please share your thoughts in the comments below and help others decide whether this curated subscription is worth $12 a month or not.
To get a taste of what kind of games end up in Humble Monthly, check out the list of past Humble Monthly Bundles.