---
Humble Monthly Bundle May 2017 is just around the corner – less than 24 hours from now so this is the last chance to get all the games in it, with two of them revealed as early unlocks, meaning if you subscribe you'll get Steam keys for them right away.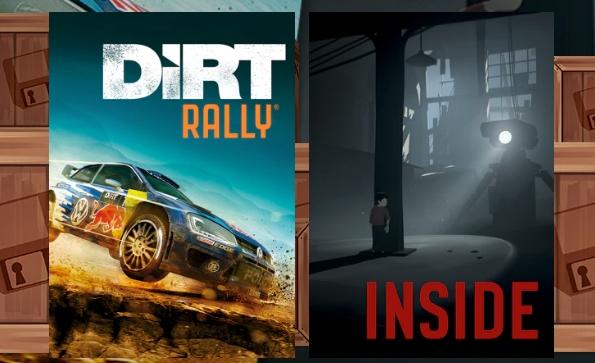 INSIDE is a brilliant platform adventure game from creators of Limbo. It holds 87/100 on Metacritic. The other early unlock for May is DiRT Rally, the latest game in the Colin McRae Rally series. PC version has 86/100 Metacritic score and 9/10 on Steam.
We'll update the article tomorrow at 7PM CET (10 AM PST) when all the titles are revealed.
EDIT: Here's the complete list of games in Humble Monthly Bundle for May 2017:
DiRT Rally (Steam)
INSIDE (Steam)
This Is the Police (Steam)
UNDERTALE (Steam)
Metrico+ (Steam)
Kevin Eastman's Underwhere #1 (Comic Book)
The Turing Test (Steam)
Super Rude Bear Resurrection (Steam, Humble Monthly Debut)
GoNNER – Press Jump To Die Edition (Steam)
A2Be – A Science Fiction Narrative (Humble Original)
Warning to all newcomers to Humble Monthly; after the full line-up has been revealed, it will no longer be possible to buy it.
You can subscribe to Humble Bundle Monthly right here.
The early unlock for June 2017 is Stellaris.
If you're already a Humble Monthly subscriber, please share your thoughts in the comments below and help others decide whether this curated subscription is worth $12 a month or not.