Pay just $1 to get 2 books on Shadowrun Tabletop Role Playing Game, pay more to support charity and get up to 16 Shadowrun eBooks, readable on any book reader, PC, phone or tablet!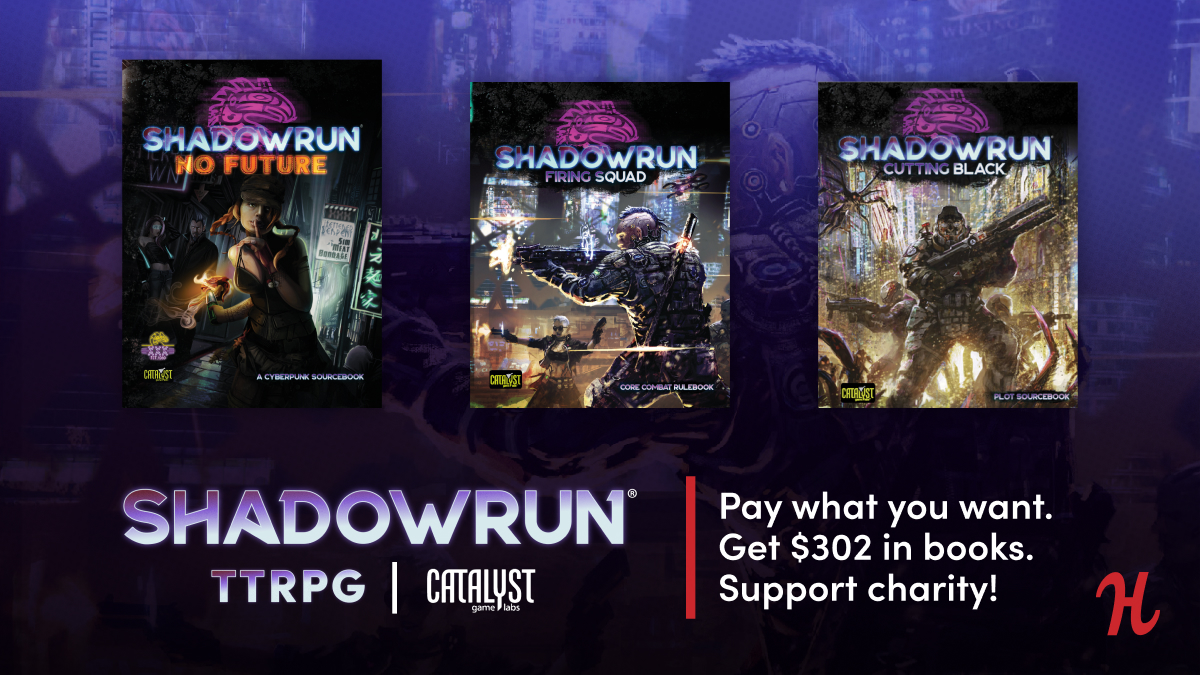 So, this is a bundle full of RPG eBooks? What exactly is in it?
Enter a world where technology, megacorps, and magic collide in the iconic tabletop role-playing game Shadowrun!
Learn the ins and outs of the latest edition in the Sixth World core rulebook. Practice cutting-edge battle techniques with the Firing Squad core combat rulebook. Dig into the dark corners of the Cutting Dark plot sourcebook.
Snag digital campaign books, rules for magic, resources for running the Matrix, and more, and help support Action Against Hunger!
How much do all these ebooks cost?
Pay $1 or more. All together, these books would cost over US$302. At Humble Bundle, though, you name your price of $1 for 2 eBooks or add more to increase your contribution and upgrade your bundle!
Where can I buy it?
Humble RPG Book Bundle: Shadowrun TTRPG is available at Humble Bundle until August 4th 2022.
On what devices can I read these books?
Read them anywhere. The ebooks in this bundle are available in PDF, MOBI, and ePub formats, so they work on your computer, e-readers, iPads, cell phones, and a wide array of mobile devices!