Pay $1 to get Fireworks Simulator on Steam. Want more games? Shell out a few bucks more to get Bus Simulator 18 and DLC, Firefighting Simulator and more sim games.
Humble Summer Sims Game Bundle is available until August 11th 2022.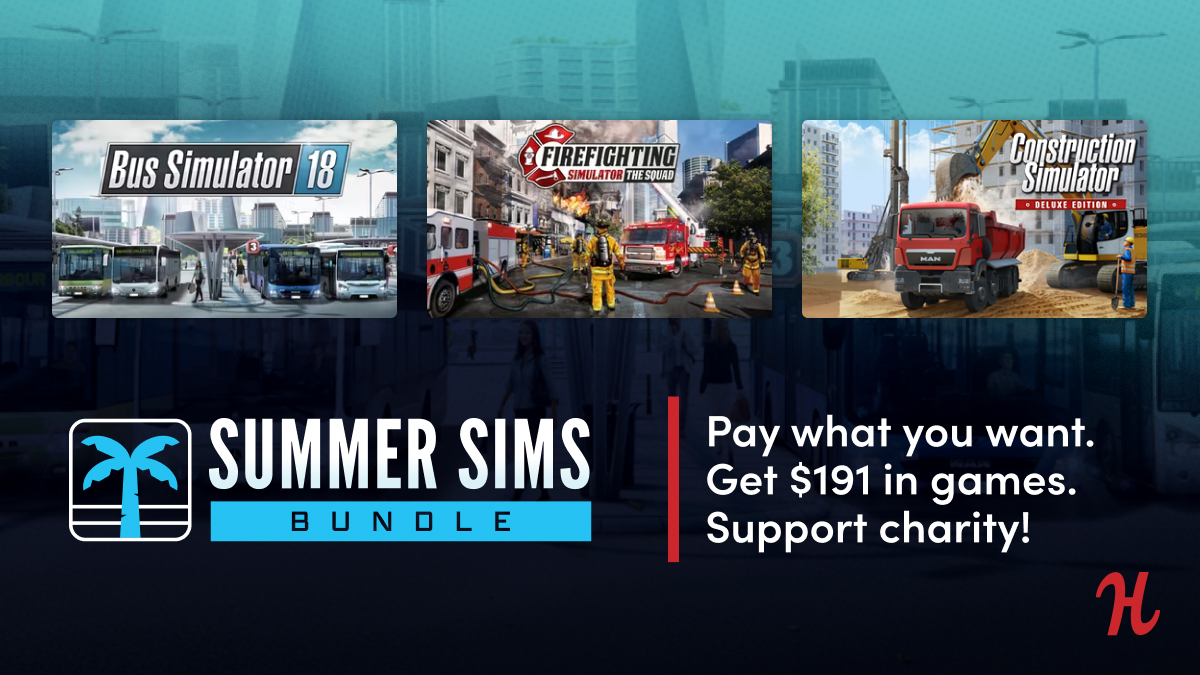 Fill your summer with simulator fun! Get behind the wheel and explore the freely drivable urban world of Bus Simulator 18—plus a collection of add-on packs that add new vehicles and expand the map.
Battle blazes up close as part of a courageous crew in Firefighting Simulator – The Squad. Take control of cranes, bulldozers, and more heavy machinery on the sites of Construction Simulator 2015.
Experience realism, thrills, and free-form fun, and support the charity of your choice!
Choose one of 3 tiers; the more you pay, the more Steam keys you get:
All games are delivered as Steam keys. Normally, the total cost for the games in this bundle is as much as $191.
Buy Humble Summer Sims Game Bundle here
DISCLOSURE: IndieGameBundles uses affiliate links for Humble Bundle posts. If you like what we do and want to support us, you can click on the "Adjust Donation" button at Humble to fine tune where your money goes.