---
Humble Tales of Love & Adventure Bundle just launched on Tuesday, February 23 and will be live through Tuesday, March 9.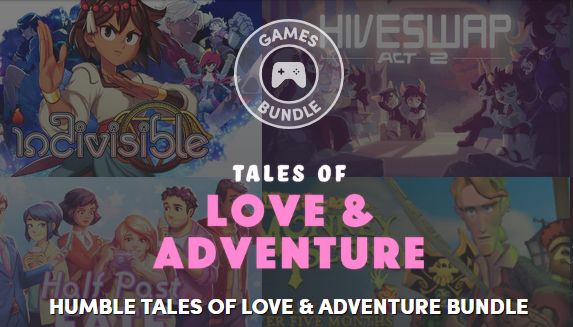 Dive into something you'll love with the latest game bundle from Humble Bundle. Get games like Indivisible, Blacksad: Under the Skin, and Telltale Batman Shadows Edition.
Plus, your purchase helps support Covenant House and a charity of your choice!
Choose one of 4 tiers; the more you pay, the more Steam keys you get:
TIER 1: Pay $1 or more to get:
TIER 2: Beat the average price to also receive:
TIER 3: Pay $12 or more to get two more Steam games:
TIER 4: Pay $15 or more to also get Indivisible
You can buy Humble Tales of Love & Adventure Bundle here
All games are delivered as Steam keys. Normally, the total cost for the games in this bundle is as much as $192.