Choo Choo! Expand your Steam library with this brand new PC Steam game bundle collecting Train Simulator and ton of DLC packs, starting from just $1!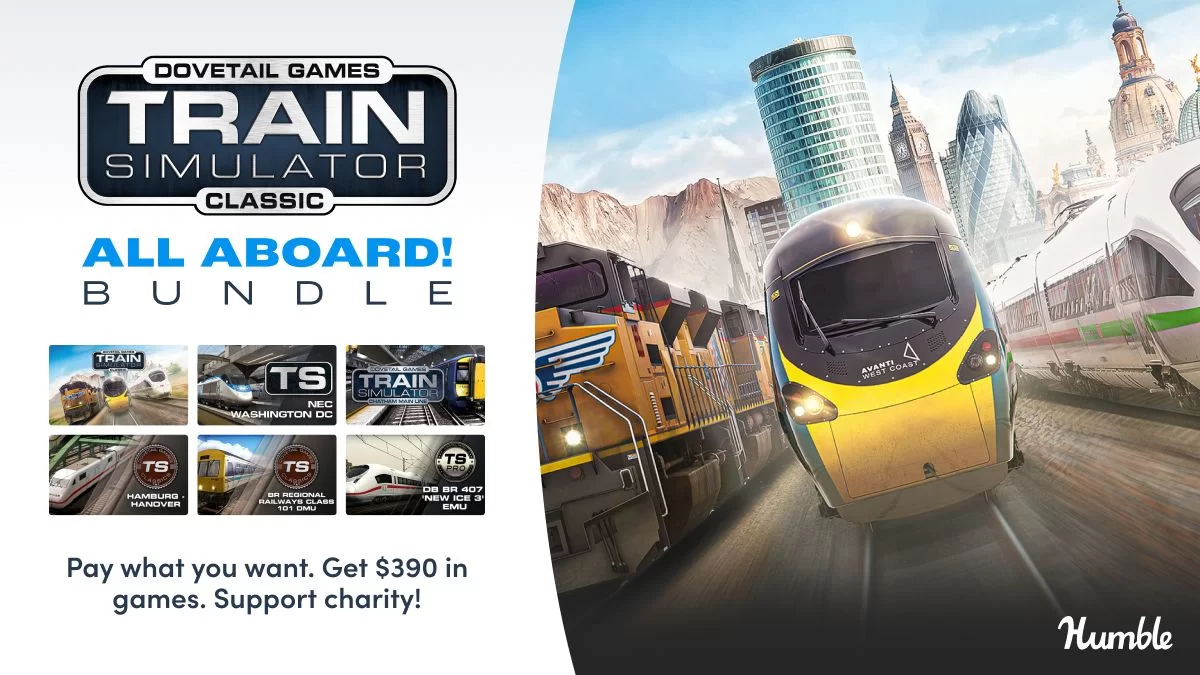 Explore the wonder, thrills, and mythic appeal of the railway in our globe-trotting Humble Train Simulator bundle!
Jump in with Train Simulator Classic for only $1, and learn to master authentic engines and real-world routes. Take your hobby to the next level with a collection of essential add-ons, including iconic locos and legendary lines like the vital Northeast Corridor: Washington DC – Baltimore and picturesque Chatham Main Line – London-Gillingham Route.
Ride the rails from your PC, and help support the charity of your choice!
Choose one of 3 tiers; the more you pay, the more Steam keys you get:
1st Tier: Pay $1 or more to get Train Simulator + 5 DLC
2nd Tier: Pay more than the average price to also get 4 more DLC packs
3rd Tier: Pay $12 to also get 9 additional DLC packs for Train Simulator
All games are delivered as separate Steam keys. Normally, the total cost for the games in this bundle is as much as $390. This PC game bundle is live until November 19th 2022.
Buy Humble Train Simulator: All Aboard! Bundle here
DISCLOSURE: IndieGameBundles uses affiliate links for Humble Bundle posts. That means that if you buy anything from Humble Bundle, a small percentage might go to us! This helps us pay the rising costs of running this site. Thank you for supporting IndieGameBundles.