---
Humble bundle has teamed up with Slitherine to bring you a bundle brimming with battle! Pick up the Humble Unleash Destruction Bundle for $1 and more.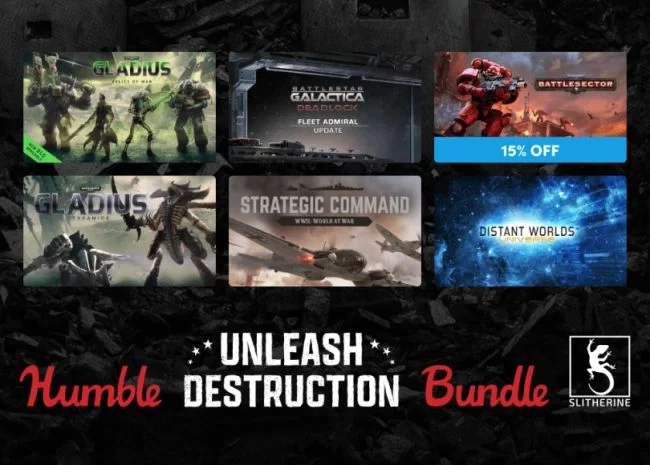 Set out into epic space adventures with this brand new game bundle from Humble, starting from $1!
Get stuck into some delightfully destructive games like Warhammer 40,000: Gladius – Relics of War with two huge DLCs, Battlestar Galactica Deadlock, and an exclusive 15% off discount for Warhammer 40,000: Battlesector, the lowest price available anywhere.
Plus, your purchase helps support a charity of your choice!
Choose one of 3 tiers; the more you pay, the more Steam keys you get:
TIER 1: Pay $1 or more to get Master of Magic Classic
TIER 2: Beat the average price to also receive Battlestar Galactica Deadlock and Distant Worlds: Universe
TIER 3: The final tier costs $12 and gets you all the games in the first 2 tiers plus:
You can buy Humble Unleash Destruction Bundle here
All games are delivered as Steam keys. Normally, the total cost for the games in this bundle is as much as $198.51