Humble Zen Studios Bundle #3
Pay $1 or more:
Pinball FX2 Zen Studios F.C.
The table is themed in brilliant style, including team mascots, chants and theme songs—a totally authentic football experience.
Pinball FX2 Guardians of the Galaxy
Guardians of the Galaxy pinball brings all five members of the galaxy's greatest crew of warriors to the pinball universe as they combat Ronan the Accuser.
Pinball FX2 Star Wars Pinball Balance of the Force Pack
Feel the disturbance in the Force in Star Wars™ Pinball: Balance of the Force, featuring three brand new original pinball tables immersing fans in the most iconic moments of the Star Wars™ universe.
Pinball FX2 Iron & Steel Pack
In CastleStorm pinball, players will team up once again with the heroic knight Sir Gareth as he returns to protect the Kingdom from the relentless hordes of vicious Vikings and their raging leader, Chief Ramhorn.
Pinball FX2 Marvel's Avengers Age of Ultron
The Marvel's Avengers: Age of Ultron table allows players to relive the struggle of Earth's mightiest heroes, including Captain America, Iron Man, Thor, The Incredible Hulk, Black Widow, and Hawkeye against Ultron and his seemingly endless army.
As Eddie Brock's journalism career spiraled downward, he always blamed Spider-Man for his own failure. A symbiotic organism from an alien world sensed his rage, and having itself been rejected by Spidey before, shared his hatred of the web-head.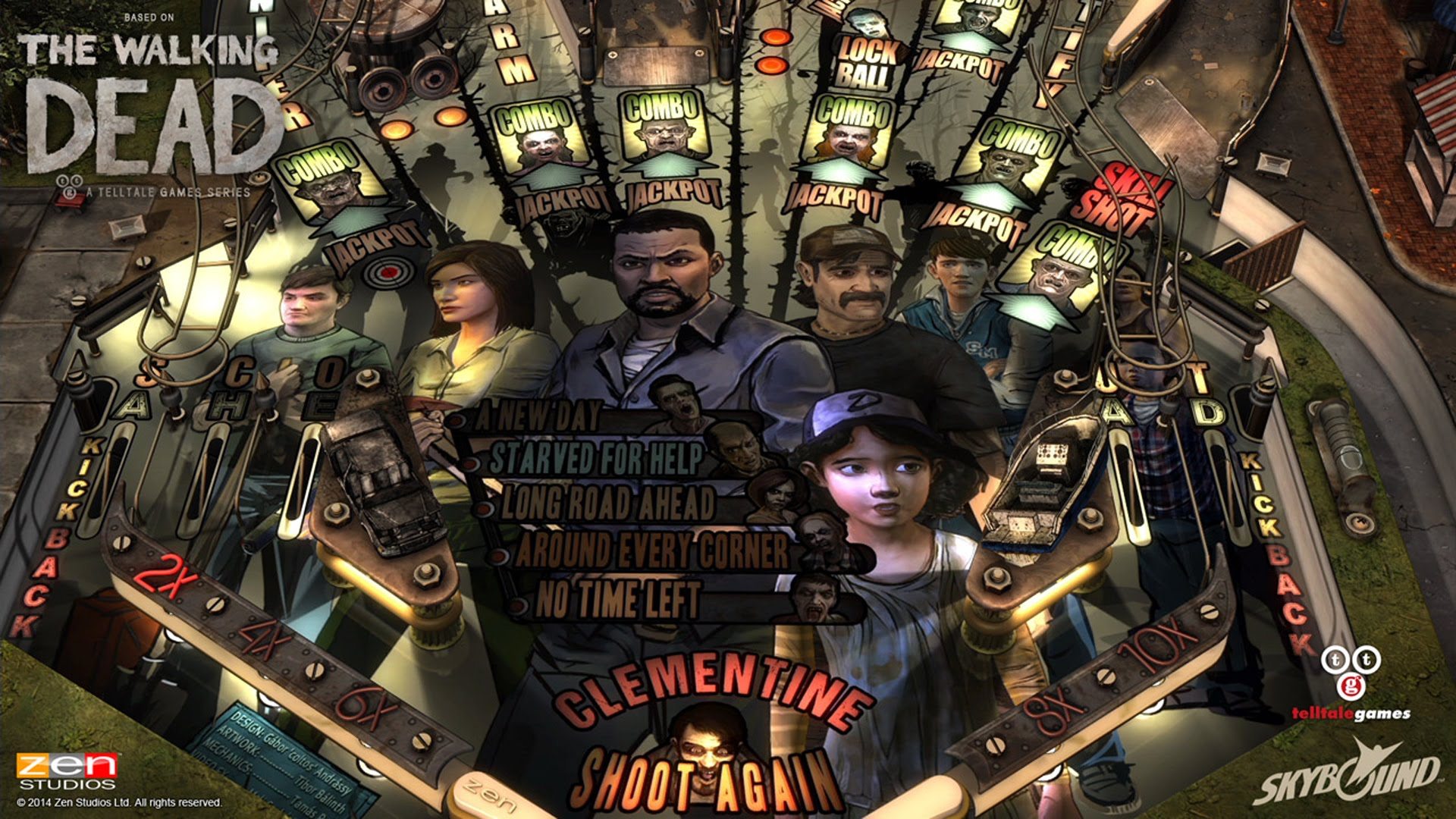 Pay $5 or more:
Pinball FX2 The Walking Dead
Based on Telltale Games' award-winning series, The Walking Dead Pinball is features voice work from the cast of the original game. You'll relive key moments and make choices throughout each of Season One's five episodes.
The controversy over the Superhuman Registration Act has led to the unfathomable Super Hero Civil War. Choose between Iron Man, who leads the SRA's supporters, and Captain America, who sees it as a threat to personal liberties, as you assemble your team and experience one of the most dramatic conflicts in the Marvel Universe.
Assume the role of Scott Lang, master thief turned Super Hero, as he fights to save the world on a microscopic level.
Pinball FX2 Star Wars Pinball Star Wars Rebels
Star Wars Pinball: Star Wars Rebels will take players on a journey to a galaxy far, far away, teaming them up with the crew of the starship Ghost, including Kanan Jarrus, Ezra Bridger, Zeb Orrelios, Sabine Wren, Hera Syndulla and the grumpy astromech Droid™ Chopper as they join forces to take on the evil Empire.
Get your fix of pinball from Zen Studios only at HumbleBundle!