Indie Gala Artifex Mundi Bundle 3 collects 10 Artifex games (hidden object games) in 2 tiers, with a price of $2.99 for everything – if you buy the bundle during the first 24 hours.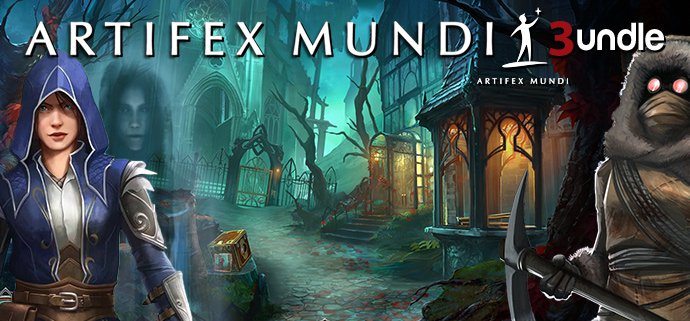 TIER 1: Pay $1.00 or more to get these 3 games:
Enigmatis 2 The Mists of Ravenwood
Grim Legends The Forsaken Bride
Left in the Dark No One on Board
TIER 2: Pay $2.99 to get this bundle including games listed above before price increases!! (24 hours)
Enigmatis 3 The Shadow of Karkhala
Enigmatis The Ghosts of Maple Creek
Grim Legends 3 The Dark City
Grim Legends 2 Song of the Dark Swan
The Secret Order 4 Beyond Time
Crime Secrets Crimson Lily
Demon Hunter 2 New Chapter
It's also worth mentioning that all games in this PC game bundle come with Steam Trading Cards!
Buy the Indie Gala Artifex Mundi Bundle 3 here