---
Indie Gala Friday Potus Bundle collects 10 Steam games divided in two tiers – pay $3.49 for all 19 games during the launch period (first 24 hours or so)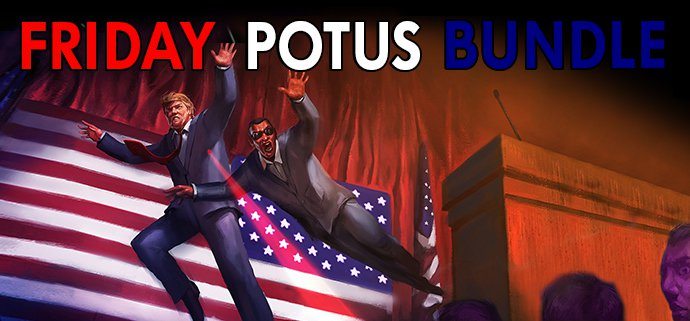 TIER 1: Pay $1.00 or more to get these Steam games:
Just Hero
NO THING
Machine Made: Rebirth
TIER 2: Pay $3.49 or more to get this entire bundle of 10 Steam games before price increases (ONLY FIRST 24 HOURS):
Heroes of the Seven Seas VR (requires a VR headset)
Mr. President!
BoomTown! Deluxe
Albino Lullaby: Episode 1
Color Syndrome
The Flock
Miniature – The Story Puzzle
All games in this PC game bundle activate on Steam. After the launch period the price of the second tier will go up, possibly to $3.99.
Buy the Indie Gala Friday Potus Bundle

here