---
This video game realized how boring it had been and now is trying its best to fix that. Get Press Any Button for free on Steam until December 19th 2021 at 7 PM CET.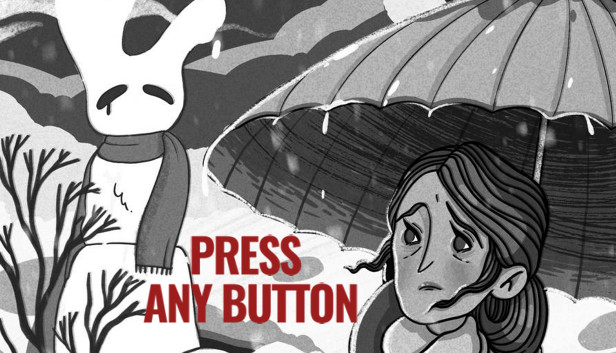 ABOUT PRESS ANY BUTTON:
PRESS ANY BUTTON is an arcade-style game. It has a big emphasis on story, but it will also put your reflexes to a test!

The game introduces a weird but sweet character named A-Eye. He is an artificial intelligence created to process data for important scientific research. When he gets bored with this assignment, he decides to turn the research into a video game. The fact that he can't draw game assets or compose music and knows nothing about game design is not going to stop him.
A-Eye will be extremely glad if you become an impartial critic for him. Make your own opinion on the game he's been working on and find out his story full of life, death, rain, and dandelions.
Press Any Button's normal price is $1.59 but you can get it for free on Steam today and keep it forever! Read on to see how to:
FOLLOW THESE STEPS TO GET PRESS ANY BUTTON FOR FREE:
Just head over to Steam or navigate to the game in Steam Client, add the game to your cart and checkout. Simple as that. After that, the game is yours to keep, and play, forever.
Free to keep when you get it before 19 Dec @ 7:00pm.
---
Want more free PC games? Follow us on Twitter, Facebook or Steam to get a notification of future free game giveaways.
To see what other free games we wrote about, check out the Freebies category.