---
QuakeCon has ended, funds have been raised for charity and Bethesda is keeping its promise – After Quake and Quake 2, Quake 3 Arena is now also free in Bethesda Launcher for 3 days.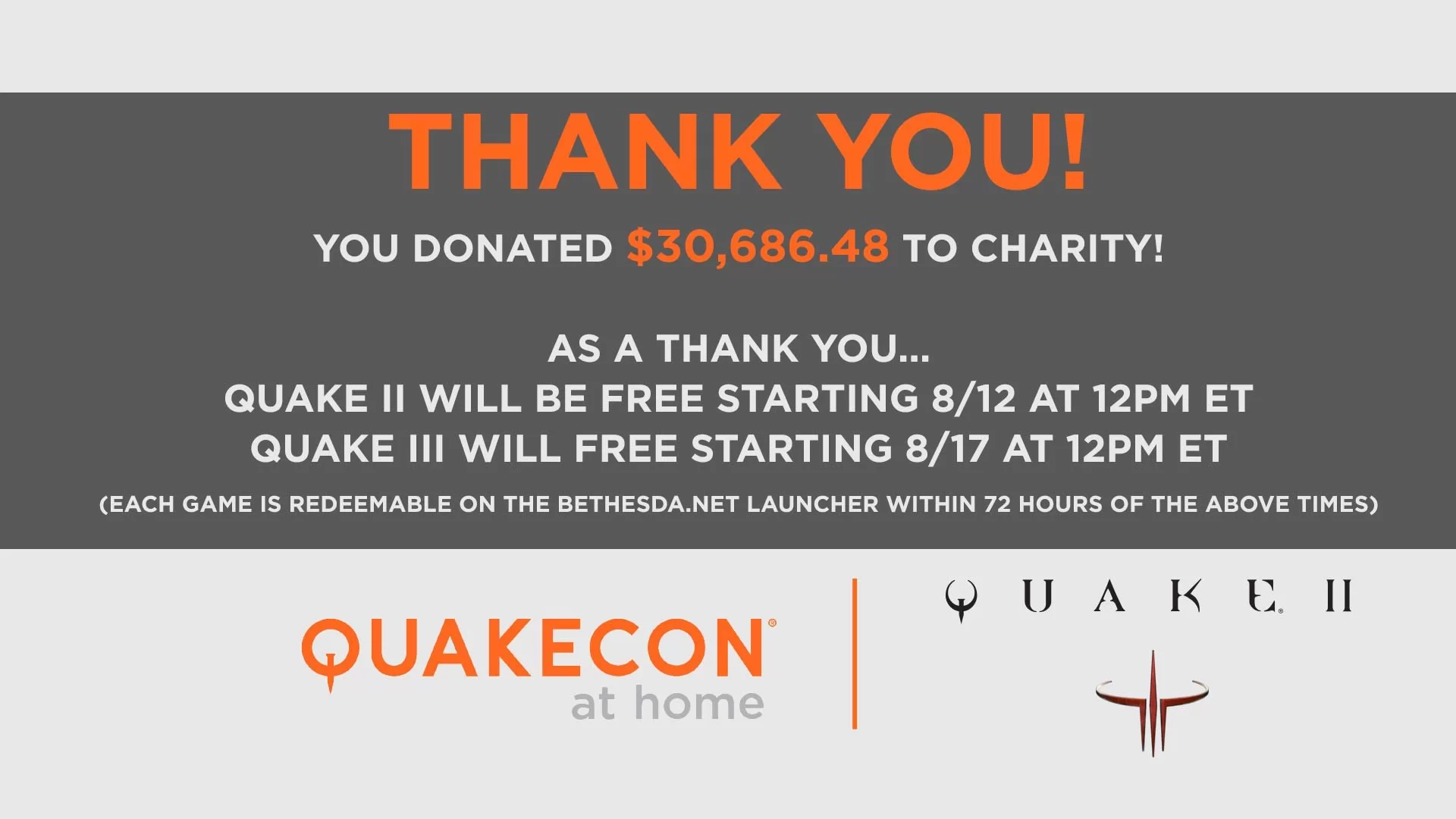 ABOUT THE GAME:
Quake III Arena is a 1999 multiplayer-focused first-person shooter developed by id Software. It is the third game in the Quake series; it differs from previous games by excluding a story-based single-player mode and highly focusing on multiplayer gameplay. The single-player mode is played against computer-controlled bots. It features music composed by Sonic Mayhem and Front Line Assembly founder Bill Leeb.
Notable features of Quake III Arena include the minimalist design, lacking rarely used items and features, the extensive customizability of player settings such as field of view, texture detail and enemy model, and advanced movement features such as strafe-jumping and rocket-jumping.
The game was highly praised by reviewers who, for the most part, described the gameplay as fun and engaging. Many liked the crisp graphics and focus on multiplayer. Quake III Arena has also been used extensively in professional electronic sports tournaments such as QuakeCon, Cyberathlete Professional League, DreamHack, and the Electronic Sports World Cup.
HOW TO GET THIS GAME FOR FREE:
You'll need to download the Bethesda Launcher for this one. You can download it here, then just add the game to your profile inside the launcher (start downloading it then cancel if you don't want to download it now).
If you add it before Thursday August 20th, you keep it forever.
Want more free PC games? Follow us on Twitter, Facebook or Steam to get a notification of future free game giveaways