---
The Humble Better Futures Bundle just launched on Tuesday, Sept. 15th and will be live through Tuesday, Sept. 29th, 2020.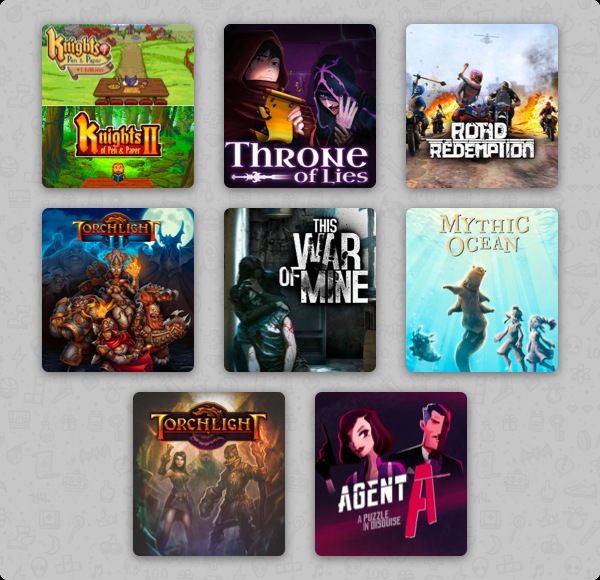 Work toward a better future by supporting a trio of charities! Humble assembled a collection of hits to help assist with conservation, environmental, and humanities centered causes
Choose one of 3 tiers; the more you pay, the more Steam keys you get:
TIER 1: Pay $1 or more to get Torchlight, Throne of Lies® The Online Game of Deceit and Agent A: A puzzle in disguise
TIER 2: Beat the average price to also receive Road Redemption, Torchlight II, This War of Mine and a mystery game to be revealed next week
EDIT: Vanquish has been added to the second tier!
TIER 3: The final tier costing gets you all the games in the first 2 tiers plus Knights of Pen and Paper 1 + 2 Collection and Mythic Ocean
You can buy The Humble Better Futures Bundle here
All games are delivered as Steam keys. Normally, the total cost for the games in this bundle is as much as $133.