---
Fast Charge Your Apple Watch, AirPods & Smartphones with This Dock's Wireless Tiles and USB Port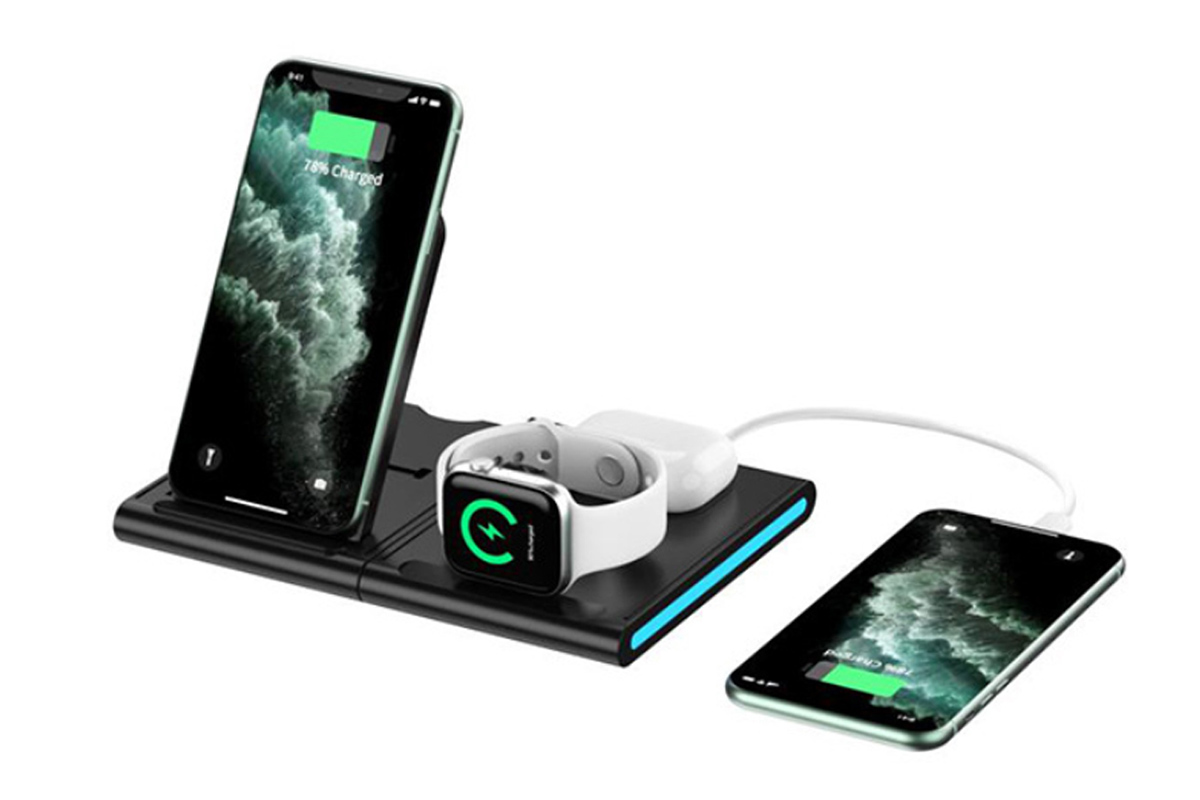 Are you tired of carrying around numerous chargers for all your devices? If you're a person who considers themselves a technology enthusiast or needs various tools for work, the answer is probably yes. The Magnetic Power Tiles: 4-in-1 Wireless Charging Station helps alleviate the headache of lugging around multiple cables and brings forth a powerful solution to anyone that would rather deal with just one charger. Even better, this nifty device is now available for only $31.99 with code GREEN20 (expires 12/16/20).
Unlike most charging hubs, this magnetic charging station is designed like a puzzle, consisting of charging tiles that connect. While most wireless charges only power up one device at once, this one can charge up to three gadgets at a time, plus a four one through a USB cable. With a breathing lamp included, you'll be able to tell right away if the charger is in use or not. You can rest assured that all your devices will be safe and secure while simultaneously charging—whether that be at home, at work, or while you're on the go. Use it to charge iPhones, Apple Watches, Samsung Galaxy devices, AirPods, and so much more, and quickly get powered up for your next round of usage on each gadget.  
Regularly priced at $100, you can power up all your devices at once with the Magnetic Power Tiles: 4-in-1 Wireless Charging Station at an additional 20% with code GREEN20. That's only $31.99 and nearly 70% off! Stop carrying around numerous clunky cords and simplify your everyday power source with these mighty charging tiles.
Prices subject to change.