Stay Secure with 10TB of Encrypted Backup Storage from Degoo & Never Worry About Losing Your Files Ever PLUS Get a $20 Store Credit on Your Next Purchase!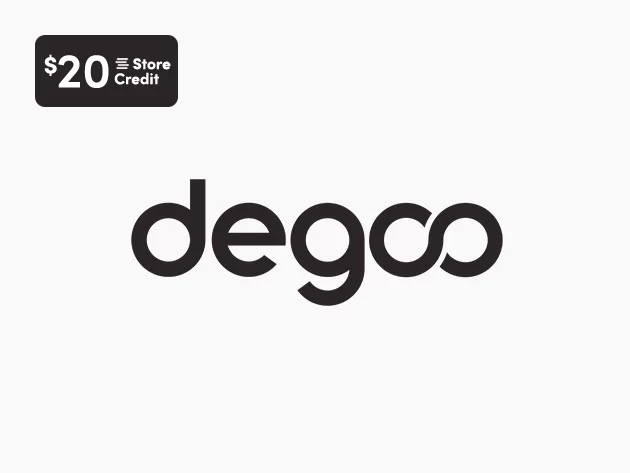 Do you struggle with storage limits on your devices? These days keeping our digital media up to date and backed up is more crucial than ever. While many cloud-based storage bundles can cost you hundreds or thousands of dollars, Degoo Premium: Lifetime 10TB Backup Plan + $20 Store Credit brings you an affordable plan with a robust backup solution to protect your important data.
An intuitive and user-friendly interface means you can easily control, manage, sort, locate, and preview files from any web browser, iOS device, or Android device—all without hassle. High-speed transfers and a hefty 10TB of secured backup space gives you plenty of leeway to efficiently manage and share files easily with work team members, friends, and family. The lifetime subscription allows you to control your data entirely and easily manage it with just a few clicks. Thanks to the automatic file change detection feature, you'll also be able to keep your backup automatically up to date.
While a subscription to Degoo Premium: Lifetime 10TB Backup Plan is regularly priced at $3,600, you can purchase the plan today at only $99.99! You'll also be provided with a $20 credit that will be manually added to your account within 7-10 days from purchase and can be used on your next purchase. 
Prices subject to change.