This week grab the surreal horror game Golden Light for free at Epic Games, Project Asteroids free on Steam plus many more free PC games. Read on: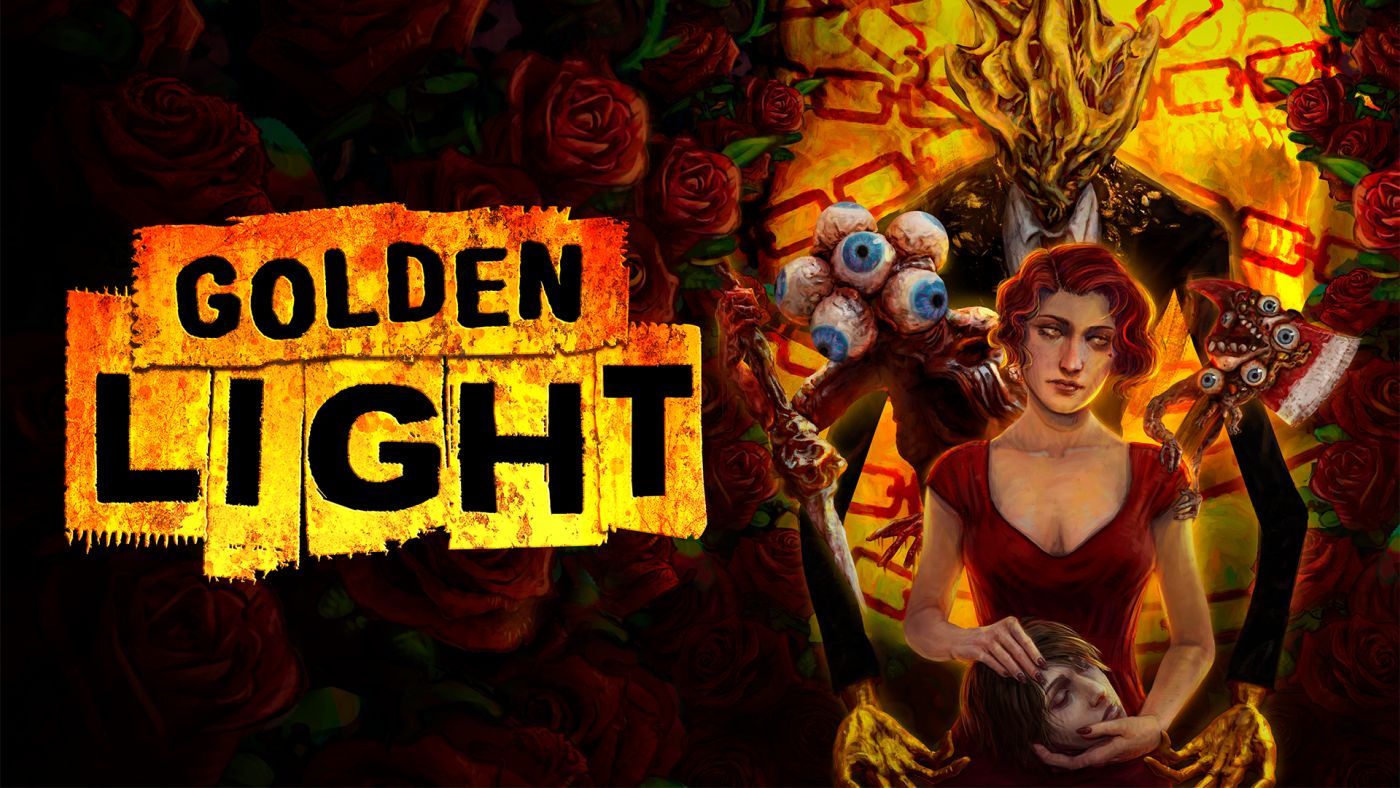 ---
Our pick of new free PC games on Steam this week:
Rogue Glitch is going from a free game to a paid game called Rogue Glitch Ultra soon, grab it for free on Steam while you still can! Check out this post to see how to claim this free Steam game.
Project Asteroids is going from a free game to a premium game that costs money this December. Get it now while it's free on Steam and keep it forever!
Most free games on Steam are either bad or are designed to drain you with microtransactions, luckily there are a couple PC games that recently launched on Steam as free and actually look pretty fun. Check them out:
Power Fantasy –  a fresh rogue-surviors-like with unique heroes and tons of customization. Survive hordes of blood hungry enemies and hope for the best upgrades while you level up!
The Jeffy Game – The Jeffy Game is an outrageously fun 2D platformer where you play as Jeffy and embark on the adventure of a lifetime. It's like Mario Wonder but Mario Wander at home.
Planet S – a real-time strategy game where your goal is to colonize multiple planets in a solar system to advance your civilization, build a city and supply it to grow your faction.
---
What's free at Epic Games Store this week?
Epic Games Store is giving away one PC GAME FOR FREE this week:
Eat weapons, be scared and question your own mind in this Survival-Horror FPS Prop Hunt Roguelike about meat! Golden Light is free at Epic for one week.
Make sure to check in next Thursday for the next Epic Games Store free games, Earthlook and Surviving the Aftermath.
Any other DRM-free free game deals?
Indie Gala is offering 3 free PC games for free at this moment. All Indie Gala free games are DRM-free downloads for PC (and sometimes Mac and Linux):
This week on Itch you can get a few free games:
Still free – Immortal Darkness: Curse of the Pale King is a dark fantasy dungeon crawler, that blends the best of old school dungeon crawlers with modern graphics, slick combat, and context driven audio. More about it at this post. Grab the game at this page for a limited time.
---
Get 3 FREE Coding Online Courses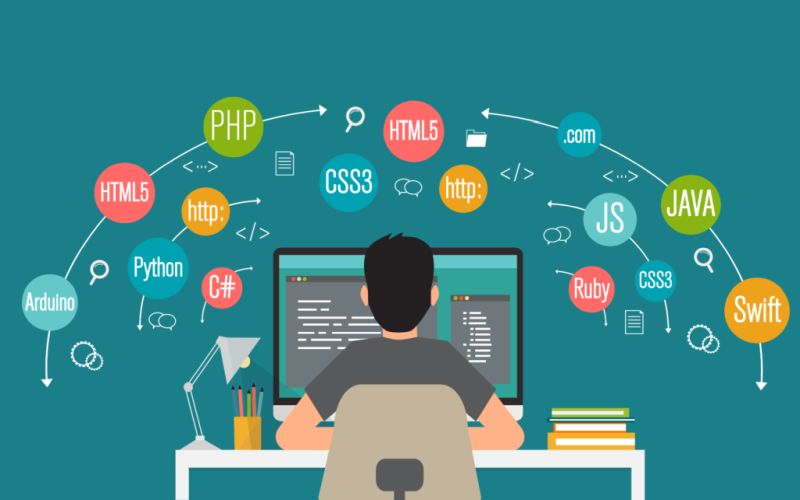 Courses Offered in this free bundle:
1 Hour CSS (Sheet-Style Language)
1 Hour Javascript (Programming Language)
1 Hour HTML (Markup Language)
---
Free Games With Amazon Prime for November 2023:
HOW TO CLAIM FREE GAMES WITH PRIME?
If you are Amazon Prime member: just head over here and claim the games.
If you are not Amazon Prime member: You can still get these games for free with a trial account. To get all the games listed above, just subscribe to Amazon Prime (that also includes Prime Gaming, previously know as Twitch Prime) FOR FREE. After the initial free trial period (that you can cancel anytime), Amazon Prime costs from $2.99 to $12.99 per month depending on your country. If you plan to "snatch games and cancel subscription", don't forget to unsubscribe!
Read more about it here.
List of free games coming in batches every Thursday during October 2023:
November 2 – RAGE 2: Deluxe Edition [Epic Games Store] – Rage for justice in this dystopian world lacking in society, law and order. Players will take on the role of Walker, the last ranger of the wasteland to experience insane vehicle combat, tear down an unforgiving wasteland, and fight off sadistic gangs to gather the tools and tech to destroy The Authority.
November 9 – Centipede: Recharged [Epic Games Store] – Destroy bugs, earn high scores and jam out to an original score by Megan McDuffee in this old-school classic, featuring 30 unique challenges and a never-ending arcade mode.
November 10 – Evan's Remains [

Amazon

 Games App] – Solve intricate puzzles as Dysis, a heroine sent to unravel the disappearance of boy-genius Evan and bring him home safely.
November 16 – Behind the Frame: The Finest Scenery [

Amazon

 Games App] – Uncover an emotional tale of chance and artistry inspired by Miyazaki/Studio Ghibli visuals as players help an aspiring artist complete her masterpiece using brush strokes to solve a variety of puzzles. Prime Gaming members can also claim the VR version of the game.
November 16 – STAR WARS™ Knights of the Old Republic [

Amazon

 Games App] – You are the last hope of the Jedi Order. Can you master the awesome power of the Force on your quest to save the Republic? Or will you fall to the lure of the dark side? Hero or villain, savior or conqueror… you alone will determine the destiny of the entire galaxy!
November 22 – The Dungeon of Naheulbeuk: The Amulet of Chaos [

Amazon

 Games App] – Experience an adventure filled with surprises and silliness in the fantasy universe in which players must lead a team of unlikely and clumsy heroes in this humorous, yet challenging tactical RPG.
November 23 – Black Widow: Recharged [Epic Games Store] – Protect your spider web from a hoard of bugs in this energetic revival of the cult classic twin-stick shooter as players can choose solo mode or team up with a friend for local co-op across 30 intense challenges and experience the endless arcade mode.
November 30 – Orten Was the Case [

Amazon

 Games App] – Take on the challenging task of thwarting a menacing scheme that could potentially destroy the entire world as Ziggy, an unlikely hero who woke up stuck in a time loop.
November 30 – Caverns of Mars: Recharged [Epic Games Store] – Explore tunnels beneath the surface of Mars in an effort to destroy the enemy's base. Players will dodge debris, clear out obstacles, and blast enemies, all while conserving ammunition as you descend at high speeds into enemy territory.
Claim bonus content for Cyberpunk 2077, The Fall Guys, Destiny 2, Asphalt 9: Legends, Madden NFL 24 and more!
---
Want more free PC games? Follow us on Twitter, Facebook or Steam to get a notification of future free game giveaways.
To see what other free games we wrote about, check out the Freebies category.
To see what was free in the previous weeks, check out the "weekly update" tag
Did we miss any free PC games? Let us know in the comments below!