---
In celebration of the 6th Anniversary, get Company of Heroes 2 for FREE starting now until November 17th at 7PM Central European Time! Once you add the game it will remain in your account after the free period, so don't miss out!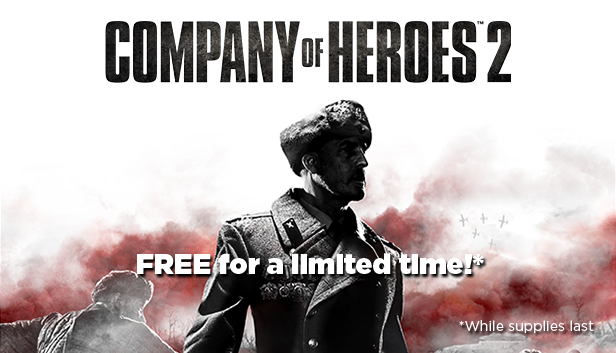 ABOUT THE GAME:
Experience the ultimate WWII RTS platform with COH2 and its standalone expansions. This package includes the base game, which you can then upgrade by purchasing The Western Front Armies, Ardennes Assault and/or The British Forces.
Company of Heroes 2 has Mostly Positive overall reviews on Steam.
HOW TO GET THIS FREEBIE:
Just head over to Steam and add the game to your cart and checkout. Simple as that. Make sure to do this before November 17th! Enjoy playing!
EXTRA DLC FOR FREE, HERE'S HOW TO GET IT:
Head over to the official COH2 page and connect it to your Steam account to get Victory at Stalingrad Mission Pack
---
Want more free PC games? Follow us on Twitter, Facebook or Steam to get a notification of future free game giveaways