Daemon X Machina is a Mecha third-person shooter action game developed and published by Marvelous. You can get this game for free at Epic Games Store until 5 PM CET Thursday, February 3rd 2022.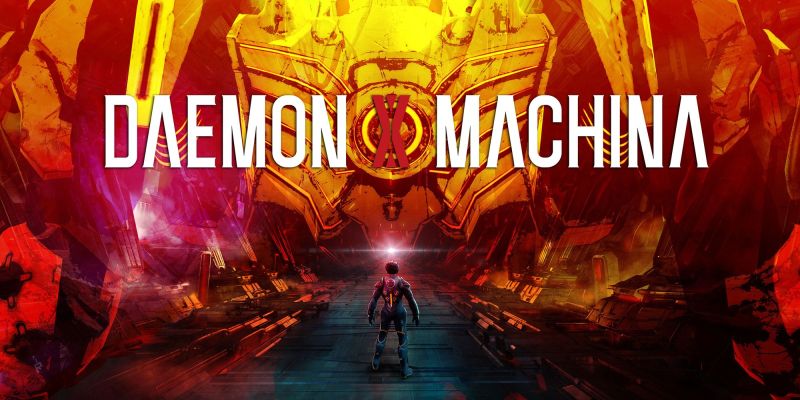 ---
Epic has announced that they will keep the weekly free game giveaways even in 2022 so make sure to follow us on Twitter, Facebook or Steam to get a reminder when each new free game giveaway launches!
---
ABOUT THIS FREE PC GAME:
Pilot your fully customizable Arsenal mech and join your fellow mercenaries in defending humanity from the corrupted machines and gigantic robots in this post-apocalyptic action game!
From the visionary minds of Kenichiro Tsukuda and trailblazing mech designer Shoji Kawamori comes a new generation of high-speed mech action combat.
GAME FEATURES
Soar across the battlefield and engage in frenetic, high-stakes mech combat against corrupted machines and gargantuan Colossal Immortals.
Fully customize your Arsenal mech with a variety of weapons and parts to your exact specifications.
Salvage defeated enemies for parts and weapons, which you can use on the fly on the battlefield.
Customize your player avatar with a variety of cosmetic options. Go under the knife and receive extensive body modifications to learn new skills at the cost of your human appearance.
Team up with players in online Co-op Mode to destroy bosses, or take on Exploration Missions together to map Immortal bases and unlock powerful gear.
Battle other players in 1 vs. 1 or 2 vs. 2 Versus Mode and climb the leaderboard rankings to become the top mercenary.
DAEMON X MACHINA has 72% score based on 21 reviews at MetaCritic, it usually costs $59.99 but will be available for free at Epic Games Store until February 3rd 2022. 
FOLLOW THESE STEPS TO GET DAEMON X MACHINA FOR FREE:
Head over to Epic Games Store or navigate to the game in their launcher before February 3rd 2022, add the game to your cart and checkout. Simple as that. After that, the game is yours to keep, and play, forever.
---
Want more free PC games? Follow us on Twitter, Facebook or Steam to get a notification of future free game giveaways
To see what other free games we wrote about, check out the Freebies category