---
Award-winners and hugely popular Steam PC games can be found in the awesome Indie Legends 8 Bundle!
With 9 Steam keys delivering 10 games, enjoy the amazing original murder-mystery Broken Sword Trilogy, along with the action horror Among the Sleep – Enhanced Edition, and the Very Positive Steam rated Fahrenheit: Indigo Prophecy Remastered!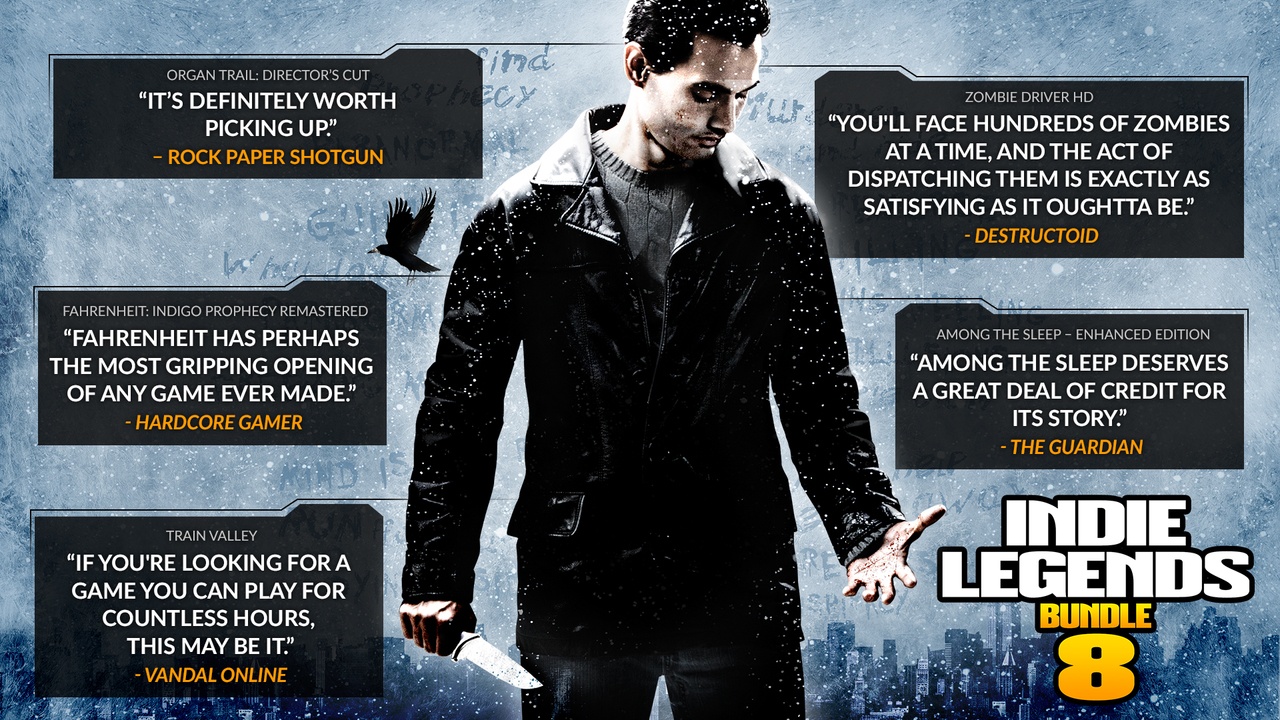 Please note the following:
Broken Sword Trilogy is delivered as a single Steam key which activates Broken Sword: Director's Cut, Broken Sword 2 – the Smoking Mirror: Remastered and Broken Sword 3 – the Sleeping Dragon in your Steam library.
Organ Trail Complete Edition is delivered as individual Steam keys for Organ Trail: Director's Cut and Organ Trail – Final Cut Expansion.
Other games worth mentioning are Action Henk, Among the Sleep, Fahrenheit: Indigo Prophecy Remastered and Convoy.
Fanatical Indie Legends 8 is available at Fanatical for 2 weeks
---
You can also check out all other bundles by Fanatical or take a look at all other active game bundles.