Another free DLC for Need For Speed is available for free! If you own Need for Speed Payback, you can add this DLC worth $4.99 to your account for free on Xbox, Steam and Playstation. Get three legendary cars added to your account.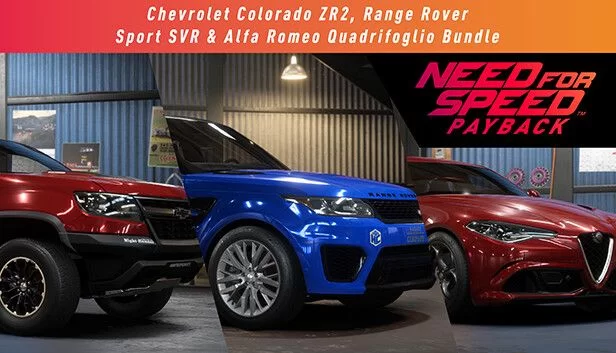 ABOUT THE FREE DLC:
"Three outstanding new cars available for you to make your mark in Fortune Valley, whether it's arriving in style or leaving the competition behind in a cloud of dust!"
This DLC is free for a limited time. You need to own the base game Need of Speed Payback in order to add this DLC to your account.
HOW TO GET THIS FREE DLC:
To get this DLC for free on Xbox, go to NFS Heat DLC Xbox Page and add the DLC to your cart and check out. You can also do this from your Xbox console. You need to own the Need For Speed Payback base game to play this DLC.
UPDATE: Now also available on Steam and Playstation.
---
Curated lists of free games on IndieGameBundles:
---
Want more free PC games? Follow us on Twitter, Facebook or Steam to get a notification of future free game giveaways.
To see what other free games we wrote about, check out the Freebies category.