---
Epic Games is (again) giving away FREE copies of a legendary bullet hell rogue-like game Enter The Gungeon starting today, August 20th and lasting until Thursday, August 27th 2020.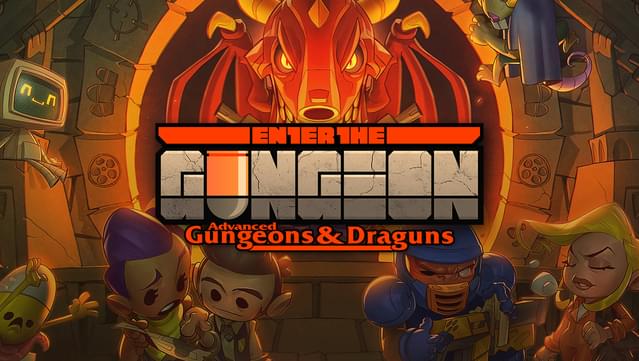 Epic has announced that they will keep the weekly free game giveaway throughout 2020 – make sure to follow us on Twitter, Facebook or Steam to get a reminder when each new free game giveaway launches!
ABOUT THIS WEEKS FREE GAME AT EPIC GAMES STORE:
Enter the Gungeon is a bullet hell dungeon crawler following a band of misfits seeking to shoot, loot, dodge roll and table-flip their way to personal absolution by reaching the legendary Gungeon's ultimate treasure: the gun that can kill the past.
Select a hero [or team up in co-op] and battle your way to the bottom of the Gungeon by surviving a challenging and evolving series of floors filled with the dangerously adorable Gundead and fearsome Gungeon bosses armed to the teeth.
Gather precious loot, discover hidden secrets, and chat with opportunistic merchants and shopkeepers to purchase powerful items to gain an edge.
Enter The Gungeon has score of 84% at MetaCritic, it usually costs $14.99 but will be available for free at Epic Games Store until August 27th 2020. Get it for free at this link.
TLDR; JUST TELL ME HOW TO GET THIS GAME FOR FREE:
Just head over to Epic Games Store or navigate to the game in their launcher before August 27th 2020, add the game to your cart and checkout. Simple as that. After that, the games are yours to keep, and play, forever.
Make sure to check in next Thursday for the next Epic Games Store free game!
---
Want more free PC games? Follow us on Twitter, Facebook or Steam to get a notification of future free game giveaways
To see what other free games we wrote about, check out the Freebies category.