---
GOG is giving away FREE copies of classic strategy games by Mike Singleton, The Lords of Midnight & Doomdark's Revenge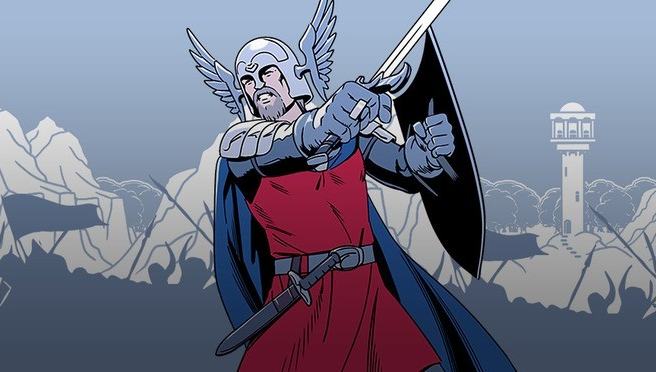 Follow us on Twitter, Facebook or Steam to get a reminder when the next freebie launches!
ABOUT THE GAMES:
The Lords of Midnight – Mike Singleton's '84 classic Adventure Strategy game, brought to and updated for Windows.
"The Lords of Midnight is not simply an adventure game nor simply a war game. It was really a new type that became known as an epic game, for as you play the Lords of Midnight you will be writing a new chapter in the history of the peoples of the Free. You will guide individual characters across the land of Midnight on vital quests but you will also command armies that must endeavour to hold back the foul hordes of Doomdark, the witch king. Yours will be no inevitable victory." – Mike Singleton 1984.
Doomdark's Revenge – The game itself involves both quest and warfare, both exploration and careful strategy. You can play on your own or with friends; there are enough different characters at your command for all the family to join in and struggle against Shareth Heartstealer, Empress of the frozen Empire!
HOW TO GET THESE GAMES FOR FREE:
To get your free games and keep these forever, visit each GOG store page posted above, press "Add to cart" button and check out. Enjoy!
---
Want more free PC games? Follow us on Twitter, Facebook or Steam to get a notification of future free game giveaways.
To see what other free games we wrote about, check out the Freebies category.