---
In addition to Battlefield 4 on Origin, this month's lineup brings a variety of games to choose from, from Batman – The Telltale Series, the popular episodic point-and-click graphic adventure game to Newfound Courage, a story-driven adventure game.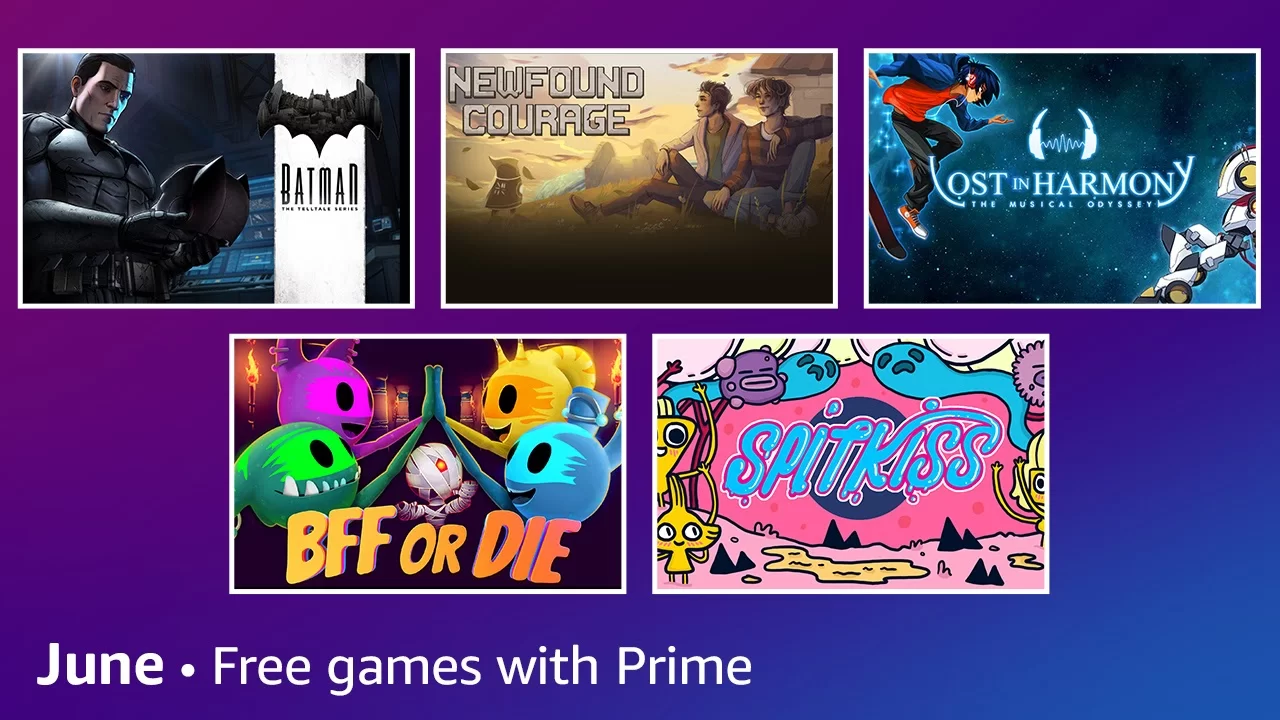 All of these offers can be claimed by visiting: gaming.amazon.com/tp/loot
List of free games anyone with Amazon Prime Gaming can get for free during December 2020:
Battlefield 4 (available until Jun 21) – you'll need to connect your Amazon Prime account with Origin to claim Battlefield 4

Batman – The Telltale Series – Indulge in this episodic point-and-click graphic adventure video game developed and published by Telltale Games.

Newfound Courage –  Explore the story-driven adventure game about a gay hero who falls in love with his best friend while the world unravels around them.

Lost in Harmony – Jump  into the musical runner that blends a deep and emotional story into a rhythm game.

BFF or Die – Cozy up with this crazy cooperative puzzle game where you can play with up to four players! Become a time traveling alien sent to Earth on a risky rescue mission.

Spitkiss – Enter this colorful and true one finger platformer that lets players enter into the lovely world of the Spitkissers, where tiny creatures that communicate through body fluids and emojis.

Mugsters – Test your knowledge in this physics-based, supercharged, action-packed puzzler with sandbox levels where players must outrun, out-maneuver and outsmart their enemies by experimenting with different vehicles, environmental traps and explosives.

plus more games and add-ons! Check them all out at Amazon Gaming Loot Page.
BUT, AMAZON PRIME ISN'T FREE!
Nope, but you can still get these games for free with a trial account. To get all the games listed above, just subscribe to Amazon Prime (that also includes Prime Gaming, previously know as Twitch Prime) FOR FREE. After the initial free trial period (that you can cancel anytime), Amazon Prime costs from $2.99 to $12.99 per month depending on your country, so if you plan to "snatch and cancel", don't forget to unsubscribe!
You can claim the games from the Amazon Prime Gaming page.
---
Want more free PC games? Follow us on Twitter, Facebook or Steam to get a notification of future free game giveaways