Everyone loves a good mystery. But not everyone love a mystery bundle since it's so random, you can get great Steam games, you can get crap games. You can get all new games, you can get games you already own.
What do you guys think? Do you ever buy these? I mean, Fanatical keeps on making them so they obviously sell well.
In this mystery Steam game bundle, you can get 1 game for $1, 2 for $1.89 and so on until maximum of 10 games for $6.99.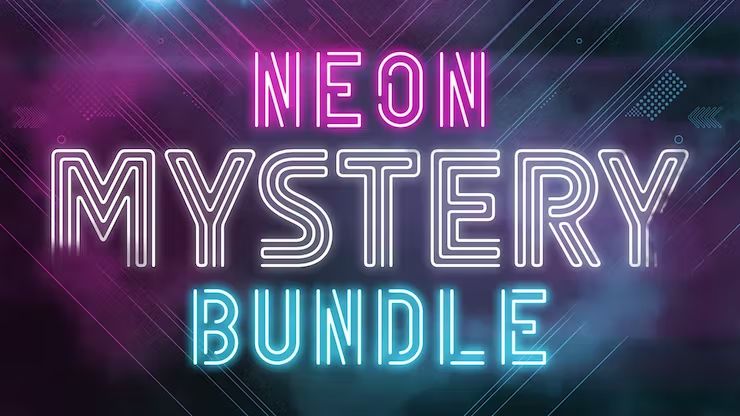 Mystery bundles are a risky business and not many people like to gamble with their hard-earned money, but in case you did buy one, please leave a comment below the post and tell us which games you got.
Some of the games reported to be in this bundle, however, you might get a completely different set of games:
Hue
Velocity Ultra
Stealth Inc 2
Smoke and Sacrifice
Alice in Wonderland – a jigsaw puzzle tale
Trapped Dead: Lockdown
Crown Trick
The Flame in the Flood
TRISTOY
Embr
Wayward Souls
Agents of Mayhem
TRISTOY
The Ramp
Manual Samuel
Cook Serve Delicious! 3?!
Super Treasure Arena
Meridian: Squad 22
Going Under
Velocity Ultra
Slain: Back from Hell
The Magister
Magic Lessons in Wand Valley – a jigsaw puzzle tale
Buddy and Lucky Solitaire
The Textorcist: The Story of Ray Bibbia
How Buddy's parents met – a jigsaw puzzle tale
Hotshot Racing
Blasphemous
Morbid: The Seven Acolytes
Trapped Dead: Lockdown
Please note: If you buy one bundle in a single order, you will receive different games. If you purchase multiple bundles, through one or more orders, there's a chance that you will receive duplicate copies of one or more game..