Saints Row Ultimate Franchise Pack includes:
Set years after the original, the player finds himself in a Stilwater both familiar and strange and challenged with bringing the Saints back as the rightful kings of Stilwater and bringing vengeance to those who wronged him.
Years after taking Stilwater for their own, the Third Street Saints have evolved from street gang to household brand name, with Saints sneakers, Saints energy drinks and Johnny Gat bobble head dolls all available at a store near you.
The epic conclusion to the game that changed all the rules! The Saints have gone from the crackhouse to the White House—but the Earth has been invaded and it's up to you to free the world from Overlord Zinyak and his alien empire. With homies new and old by your side, and an arsenal of superpowers and strange weapons, you must save the world in the wildest open world game ever!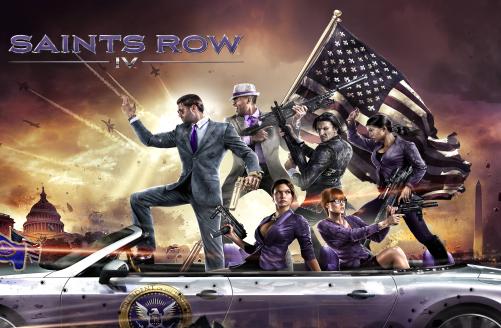 Saints Row Pack is at astonishing 74% OFF over at GMG!