---
The Humble Become an Entrepreneur Book Bundle just launched on Monday, February 8 and will be live through Monday, March 1.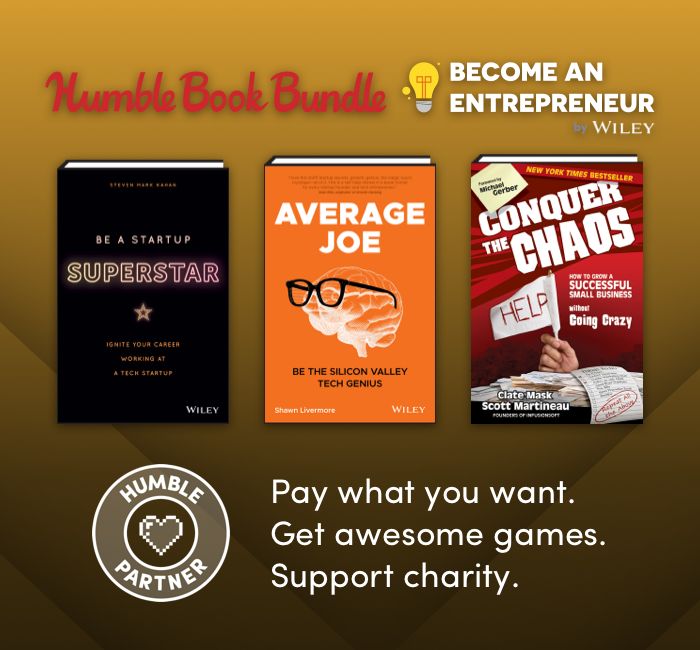 What's in it?
Get ebooks like Average Joe: Be the Silicon Valley Tech Genius, Starting a Tech Business: A Practical Guide for Anyone Creating or Designing Applications or Software, and Conquer the Chaos: How to Grow a Successful Small Business Without Going Crazy.
Plus, your purchase helps support EveryLibrary!
How much it costs?
Pay $1 or more. All together, these books would cost over US$473. At Humble Bundle, though, you name your price of $1 for the first tier or add more to increase your contribution and upgrade your bundle!
Where can I buy it?
Humble Become an Entrepreneur Book Bundle by Wiley is available at Humble Bundle until Monday, March 1st 2021.
On what devices can I read these books?
Read them anywhere. The ebooks in this bundle are available in PDF, ePub, and PRC formats, so they work on your computer, e-readers, iPads, cell phones, and a wide array of mobile devices!