---
We could squeeze The Humble Book Bundle: Python, we love it so much. No Starch Press is back, and they brought a bundle of Python titles for anyone interested in eLearning coding. They're all ebooks, so you can read them anywhere you like – no constrictions, and are yours to keep forever.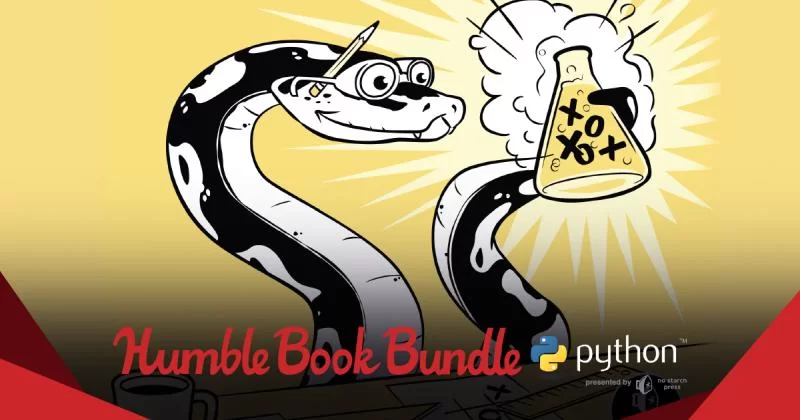 Pay $1 or more.
All together, the books in this bundle would cost over $239. Starting with $1, pay more, get more e-learning books and learn how to code!
TIER 1: Pay $1 or more to get Automate the Boring Stuff with Python: Practical Programming for Total Beginners, Doing Math with Python: Use Programming to Explore Algebra, Statistics, Calculus, and More!, Teach Your Kids to Code: A Parent-Friendly Guide to Python Programming and a No Starch Sampler
TIER 2: Pay $8 or more to also get Gray Hat Python: Python Programming for Hackers and Reverse Engineers, Python Playground: Geeky Projects for the Curious Programmer and Python for Kids: A Playful Introduction to Programming
TIER 3: The final tier, priced at $15 and above, also brings Black Hat Python: Python Programming for Hackers and Pentesters, Invent Your Own Computer Games with Python and Python Crash Course: A Hands-On, Project-Based Introduction to Programming to the table.
Read them anywhere. These books are available in PDF, ePUB, and MOBI formats, meaning you can read them anywhere at any time.
You can buy The Humble Book Bundle: Python presented by No Starch Press here